It is a long (and when I say long, I mean LONG!), round-about journey to get to the US Territory of Guam, which is in the North Pacific Ocean, about 5800 miles off the cost of San Francisco. My particular flight went through Seoul, Korea, where I had a 24 hour layover and took the opportunity to go on a day tour. It was almost too cold to enjoy! Here I am all bundled up (you'd never know that the very next day I would be in the tropics lamenting the 100% humidity!).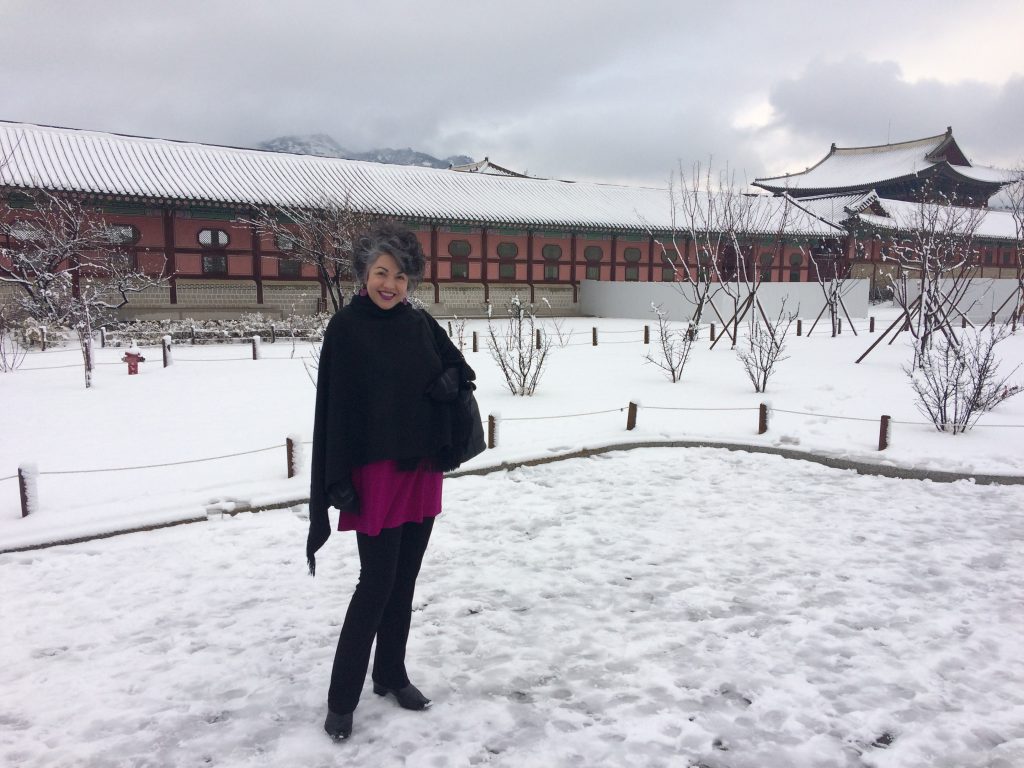 At 212 square miles and the largest of the Mariana Islands in Micronesia, Guam has a population of around 165,000 and is known for the important role it played in WWII. The Japanese captured it in 1941, and it wasn't until 1944 that the US liberated it and turned the tide of the war by establishing air bases and naval ports. Much of what there is to see here is related to this time period (and certainly, if you are a WWII history buff, Guam should be on your bucket list!).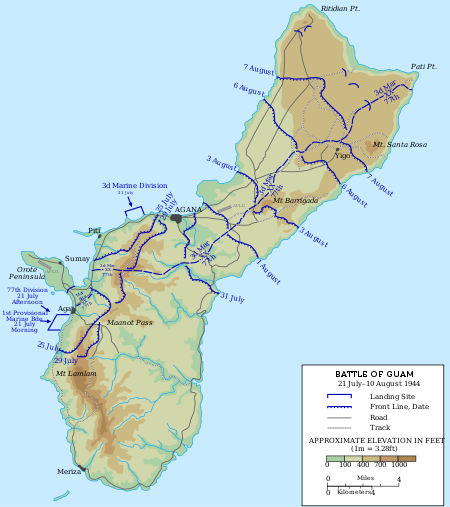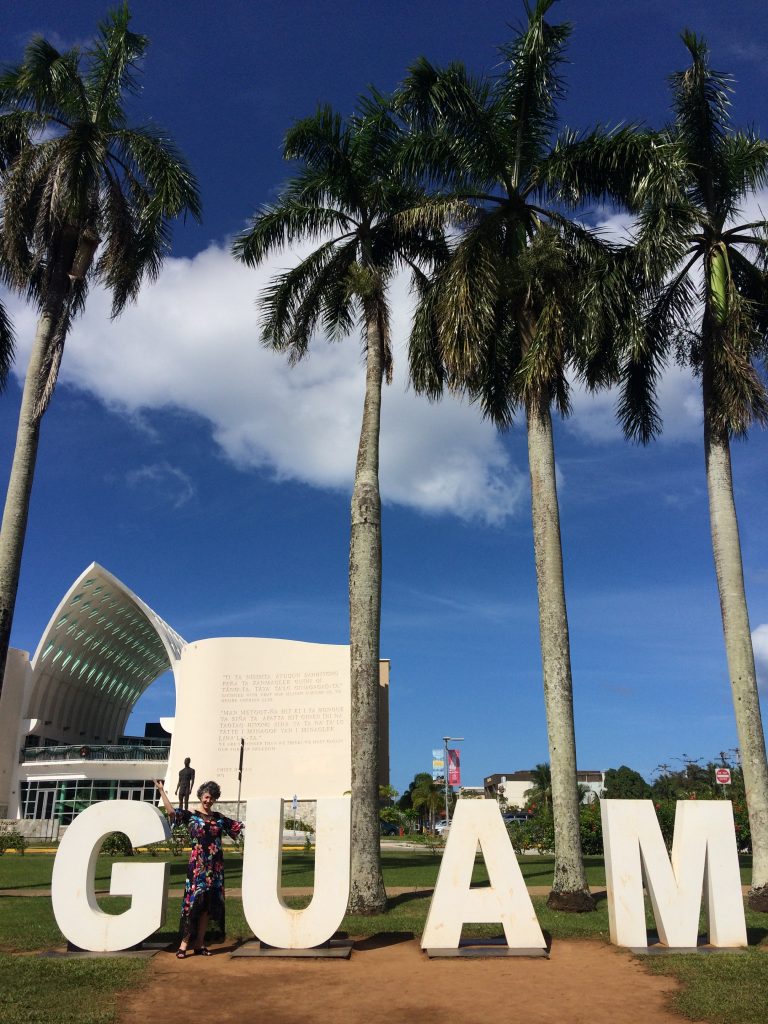 The T Stell Newman Center is a thoughtful, well laid out display of Guam's history before, during and after the war (and it's free!). I didn't know much about what happened on the island, so I appreciated the 10 minute movie, The Battle for Guam, to get some insight and perspective in a "Reader's Digest" format before visiting the pivotal sites.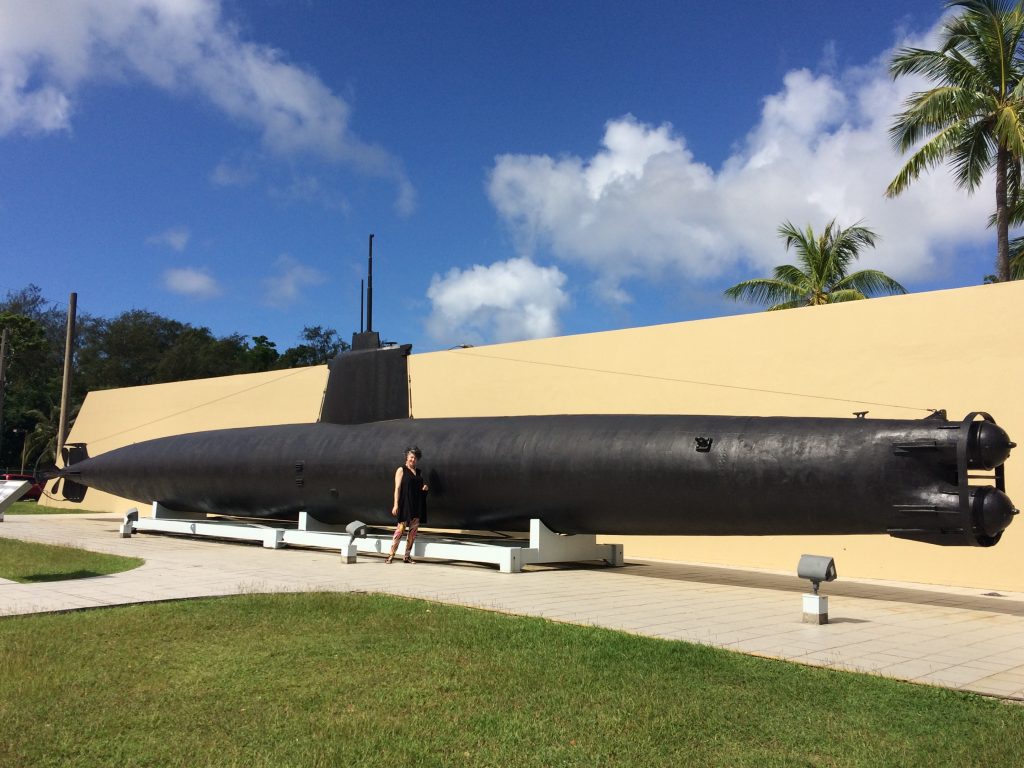 One of the stories that touched me the most was about a Japanese solder, who hid from the American troops and didn't know the war was over. He was found in 1972, having lived alone in a hole in the ground for 28 years. As you can imagine, it was front page news. There is a small museum at Talofofo Falls detailing his story that I found fascinating.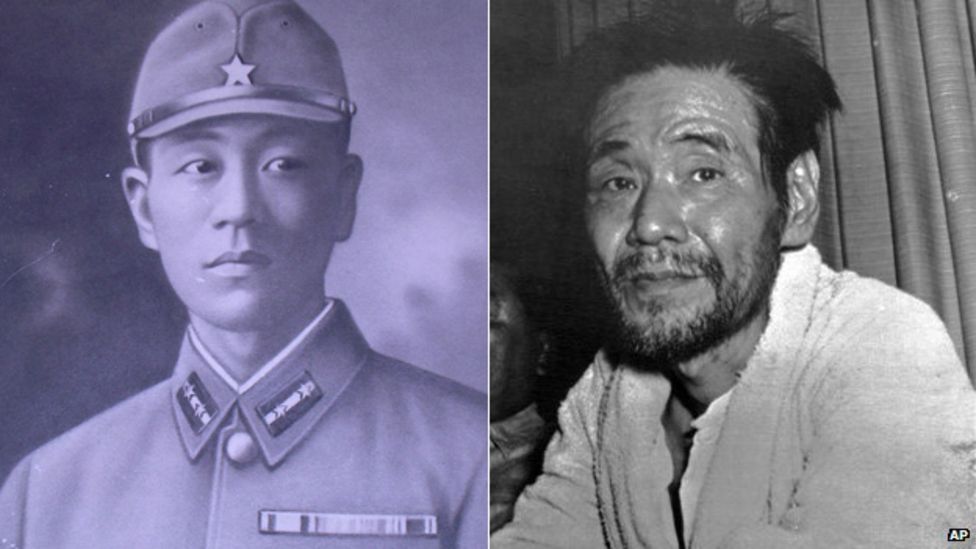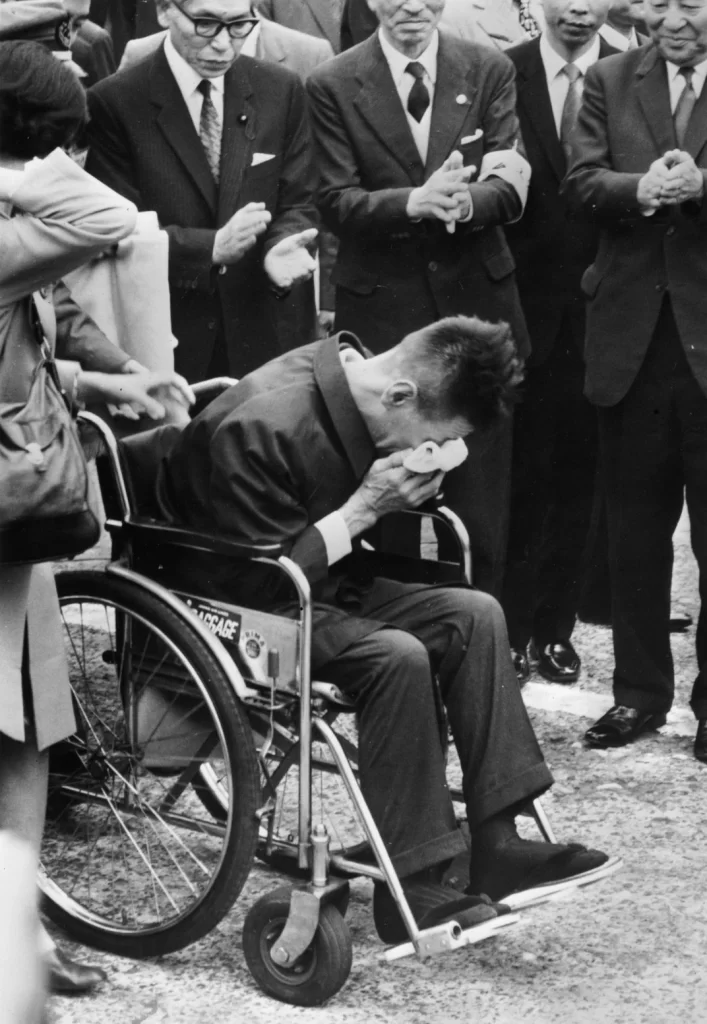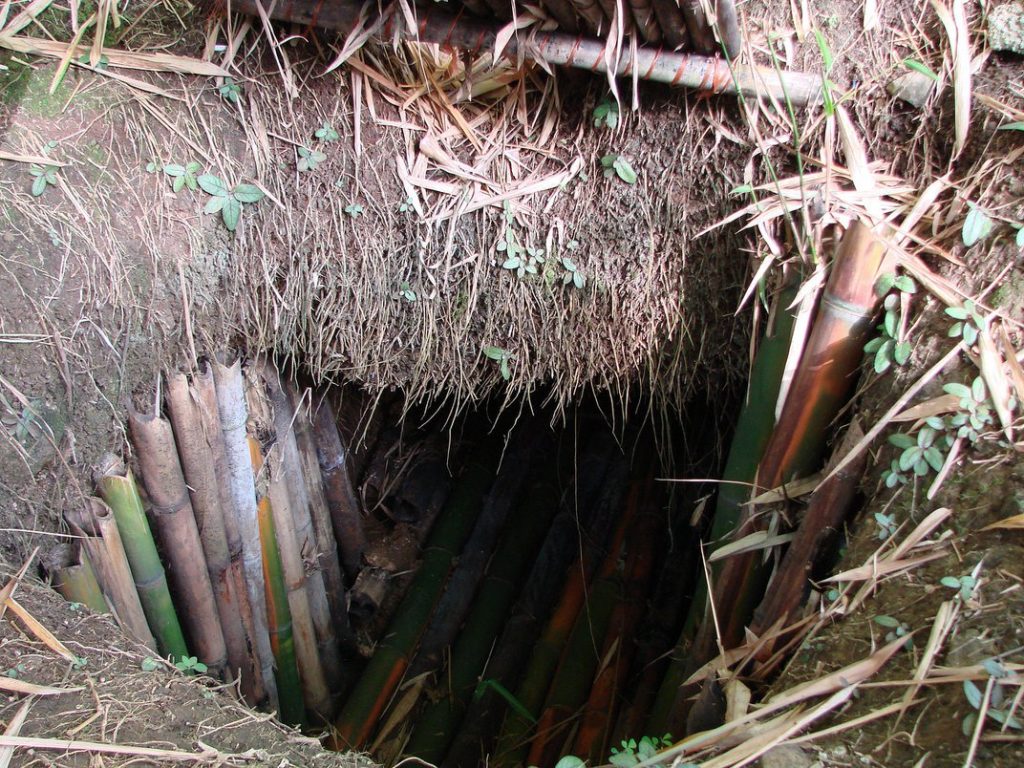 As I said, the museum is at Talofofo Falls, which is one of dozens of waterfalls to explore. It is the most accessible and well set up for tourists, and includes a cable car that takes you from the top to the bottom of the falls and treats you to some stunning views along the way, the aforementioned museum, an observation tower, a shooting range (an odd combination with the falls), a gift shop and a reproduction of Shoichi Yokoi's cave.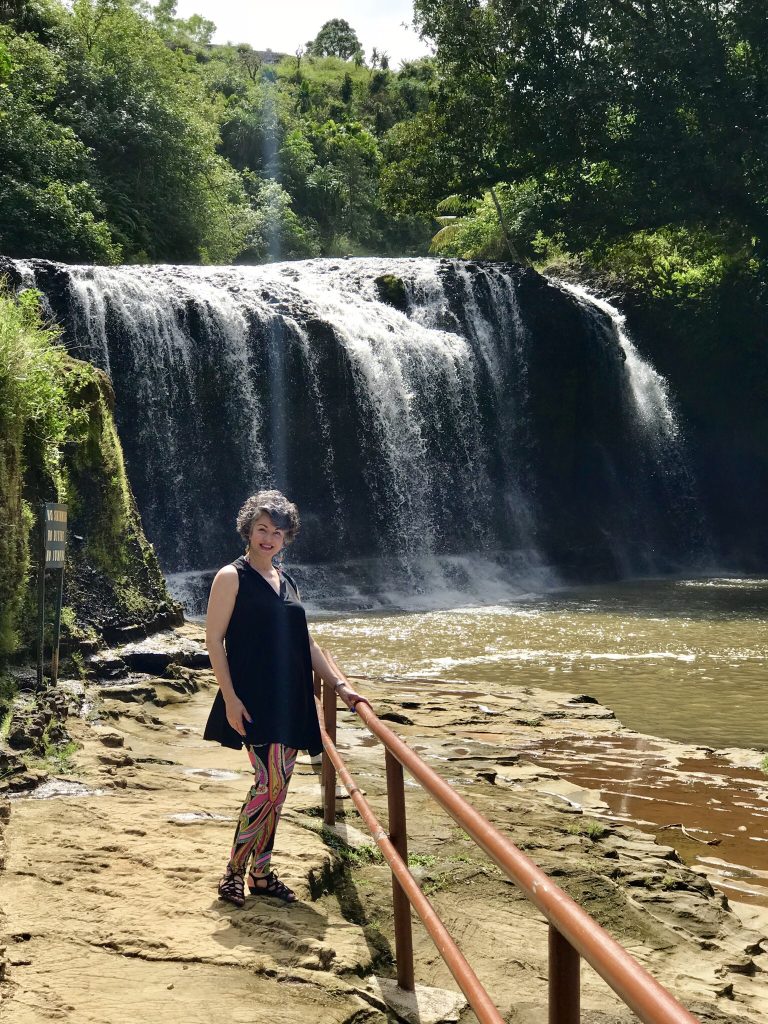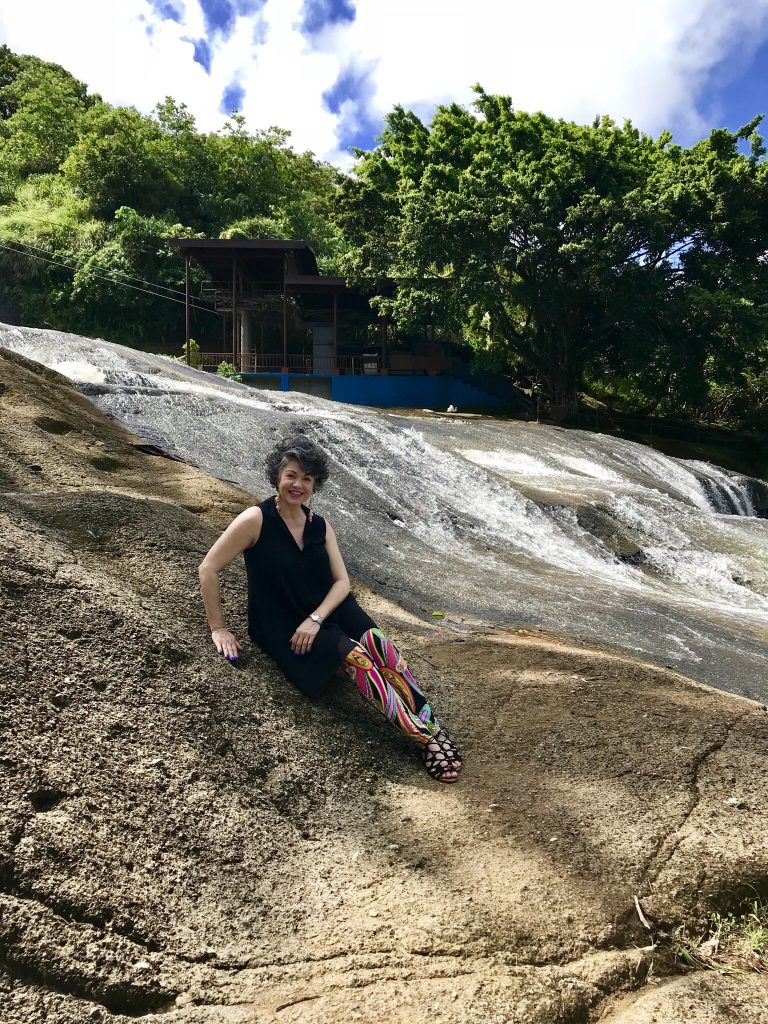 Because of the many ships sunk and airplanes downed during the war, Guam is a paradise for divers! But don't go there hoping for good shopping, as I found the prices significantly higher than on the mainland (which is to be expected with the cost of shipping goods), and most of the shops in Tumon along the Pale San Vitores Blvd. (main street) were chain stores you can find anywhere. Surprisingly, Ross provided quite an interesting experience. One, it was huge! Two, due to being the most affordable store around, it was PACKED (almost to a nightmarish degree)! Three, the staff was super organized in moving long lines efficiently (and even had a "Traffic Controller" calling out which registers were open). So, even though I stood in line for close to 30 minutes (I bought 2 caftans with big tropical flowers that reminded me of island colors), it moved quickly (for me, standing in line is tiresome only when nothing is happening – but if it is continually moving, I feel like progress is being made).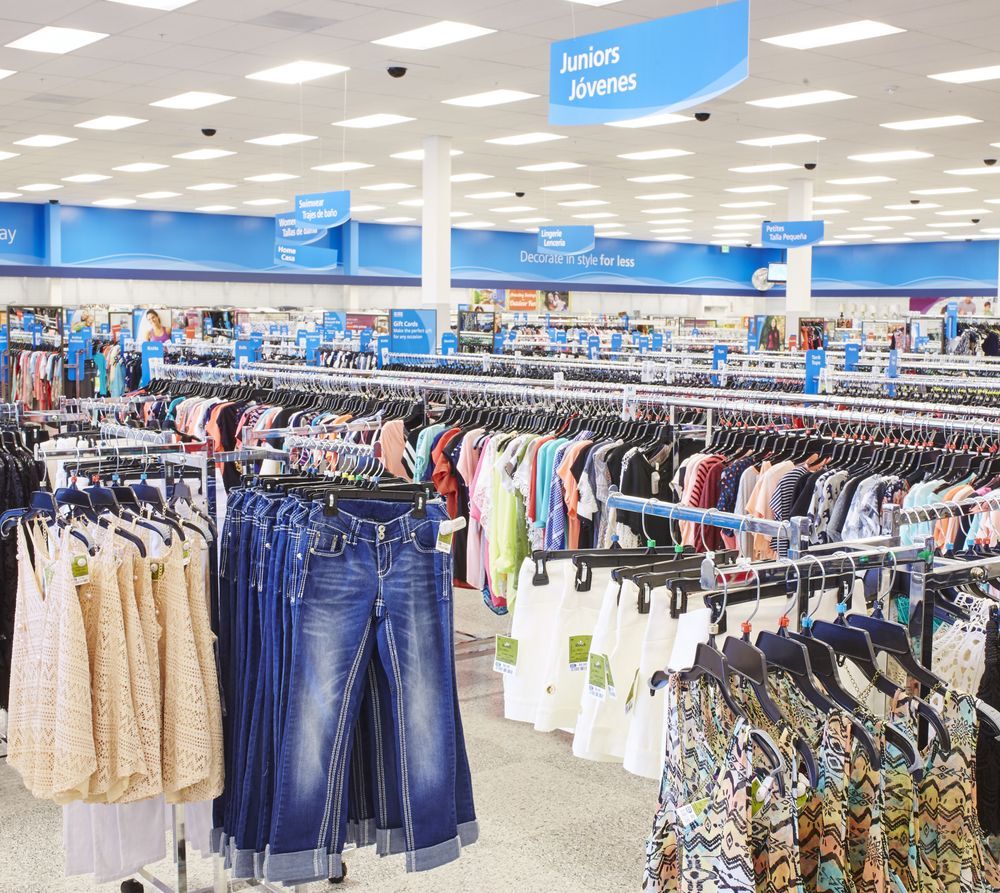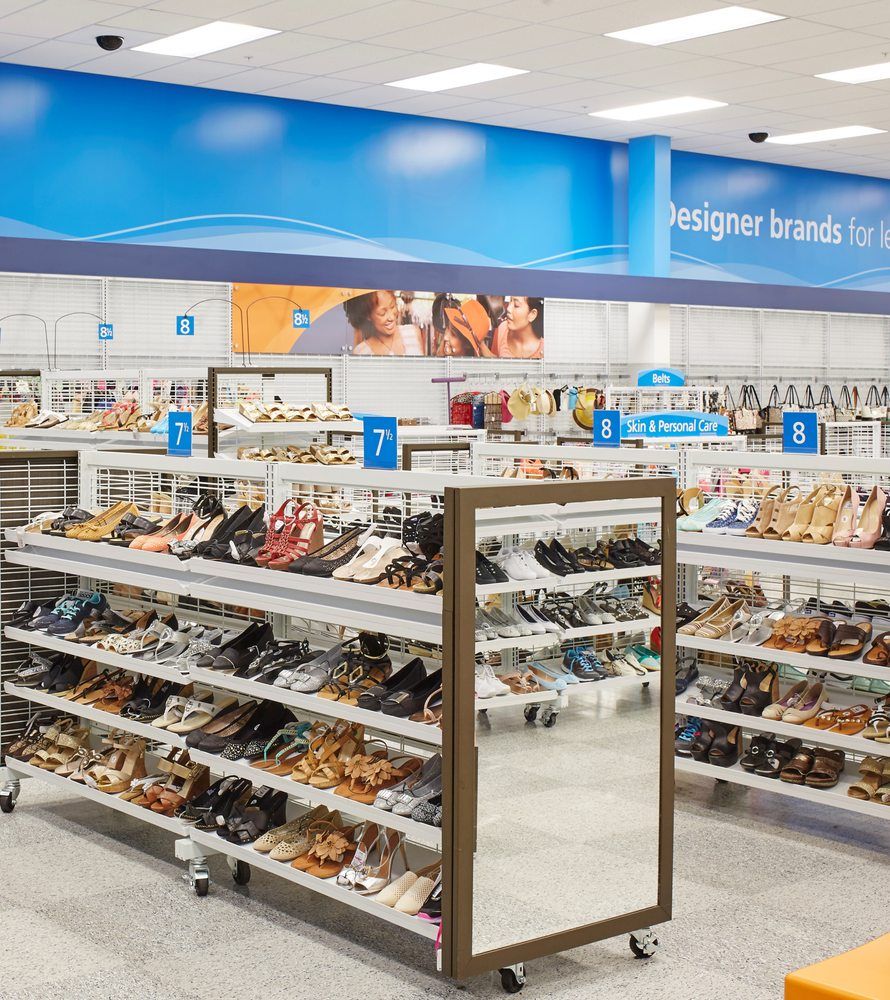 I was on the island for 2 1/2 days and hired a private guide to take me all over. It was plenty of time not to be rushed and not to drag, and it made sense for me to visit Guam enroute to the Philippines, rather than as a stand alone destination. It is HOT and HUMID all year around, but there is a strong American influence (everyone speaks English!) nicely blended with the native Chamorro tradition, and something for everyone to enjoy!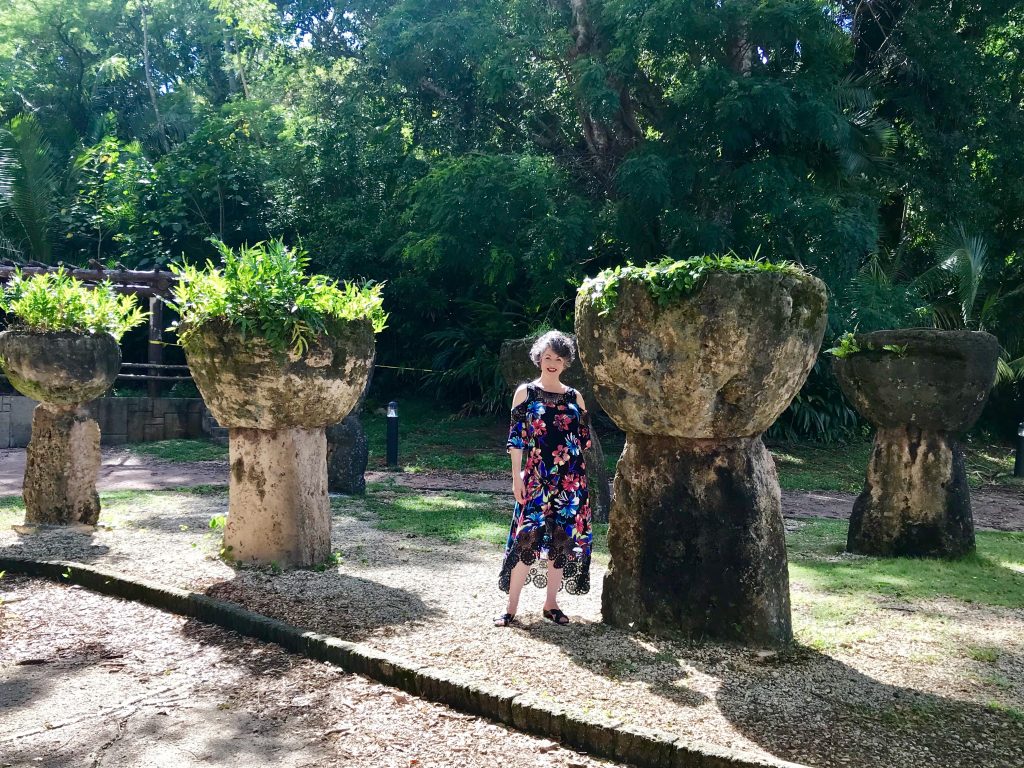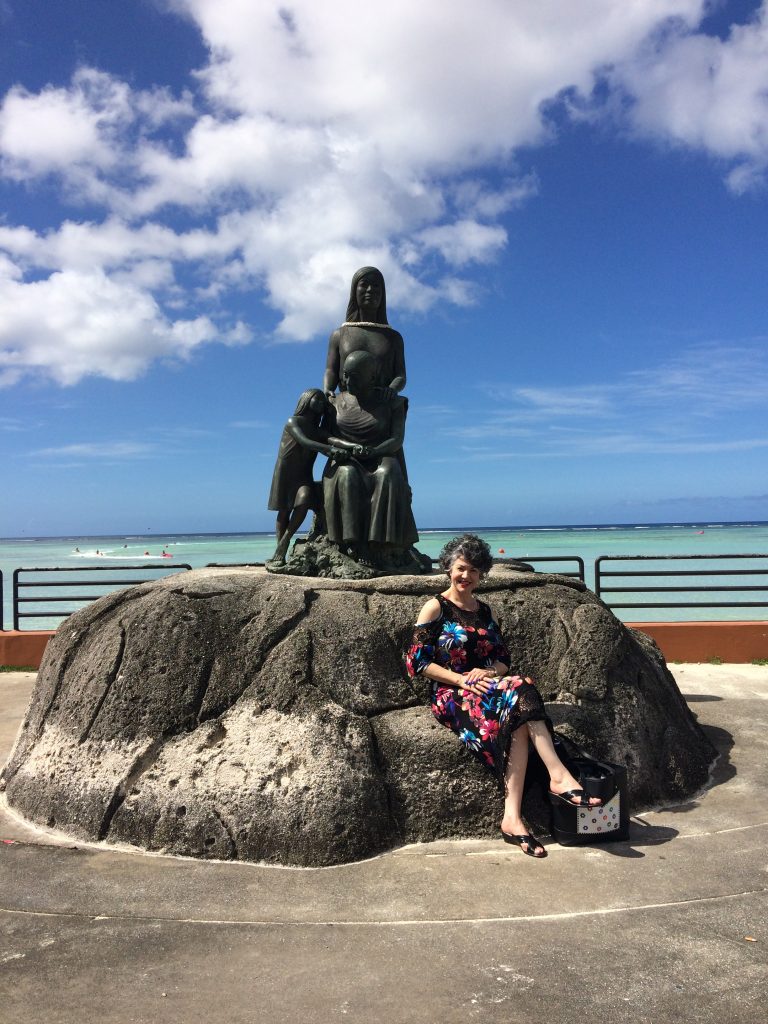 Links:
https://www.history.navy.mil/content/history/museums/nmusn/explore/photography/wwii/wwii-pacific/mariana-islands/guam.html