The Smoky Mountains have a special allure. Perhaps it is the southern Appalachian culture or the ever present morning fog ("smoke"), but with over 11 million visitors per year who do not have to pay a dime to enter, no wonder it is the most visited National Park in America.
I have been to the Knoxville, TN area several times (including to compete in the Miss USA Pageant in 1983!), but it was the Celebrators Conference (www.Celebrators.com) that brought me to Pigeon Forge for worshiping with 5000 new friends, sermons from Dr. David Jeremiah, and special performances by Sandi Patti and Michael W. Smith.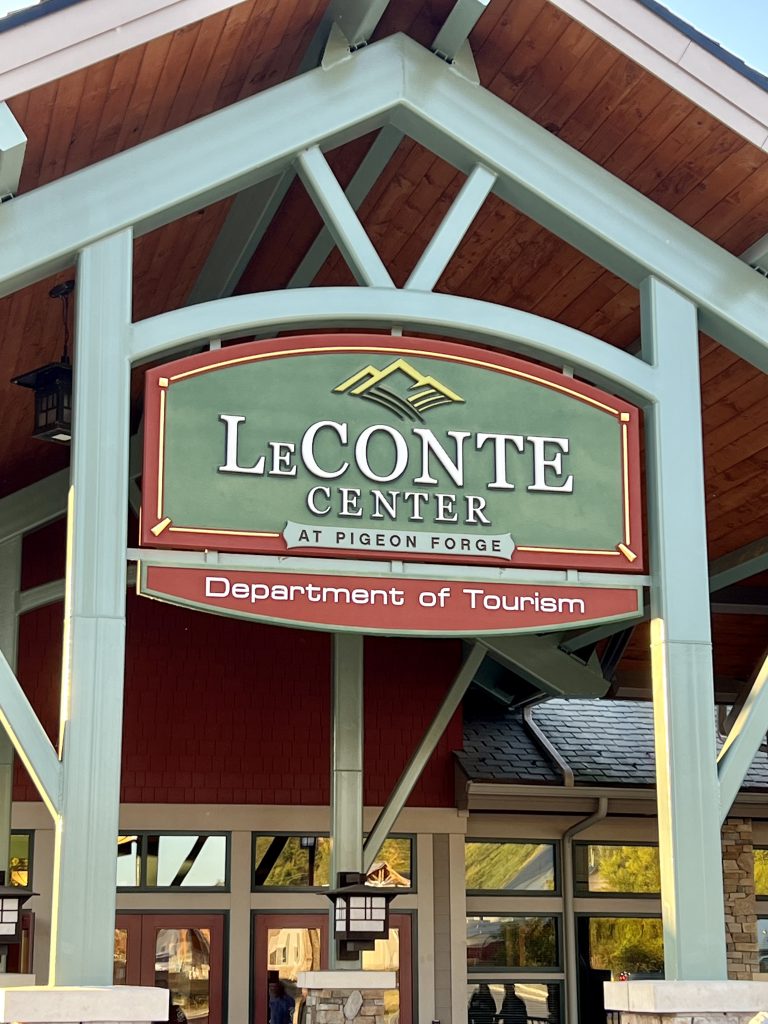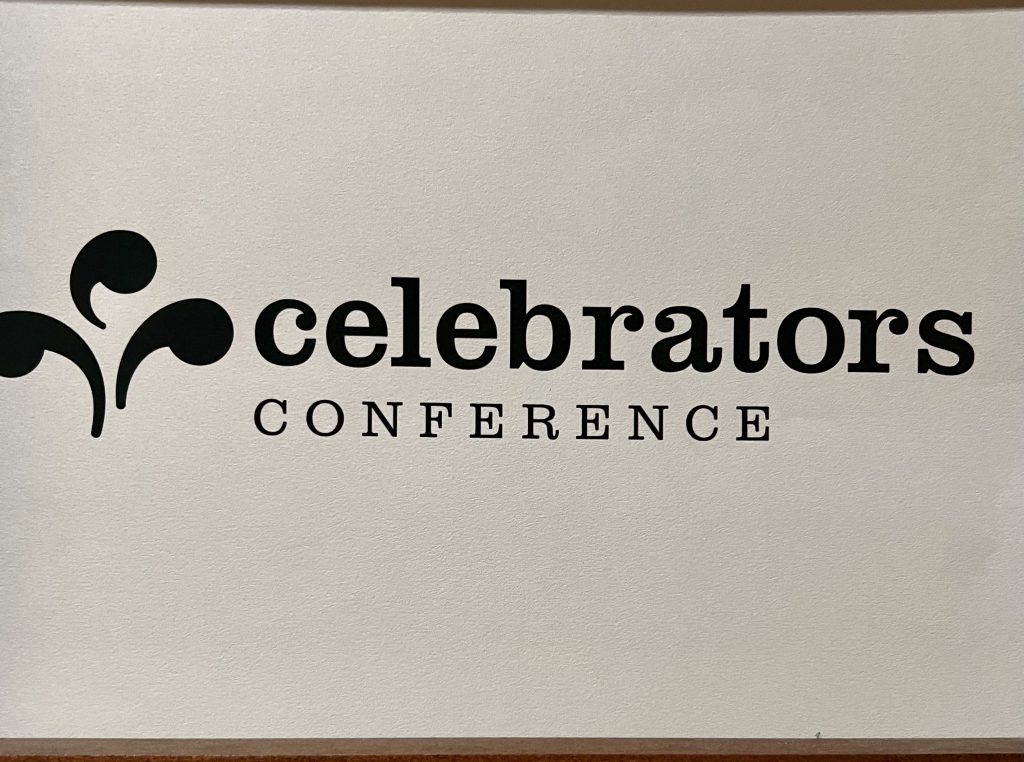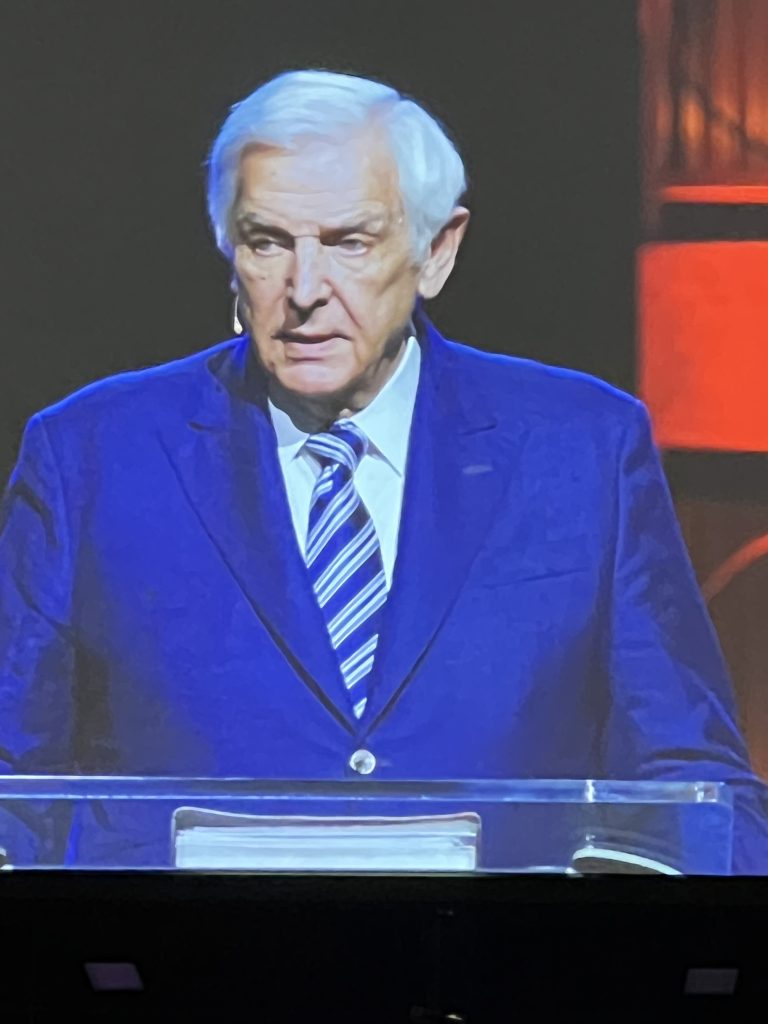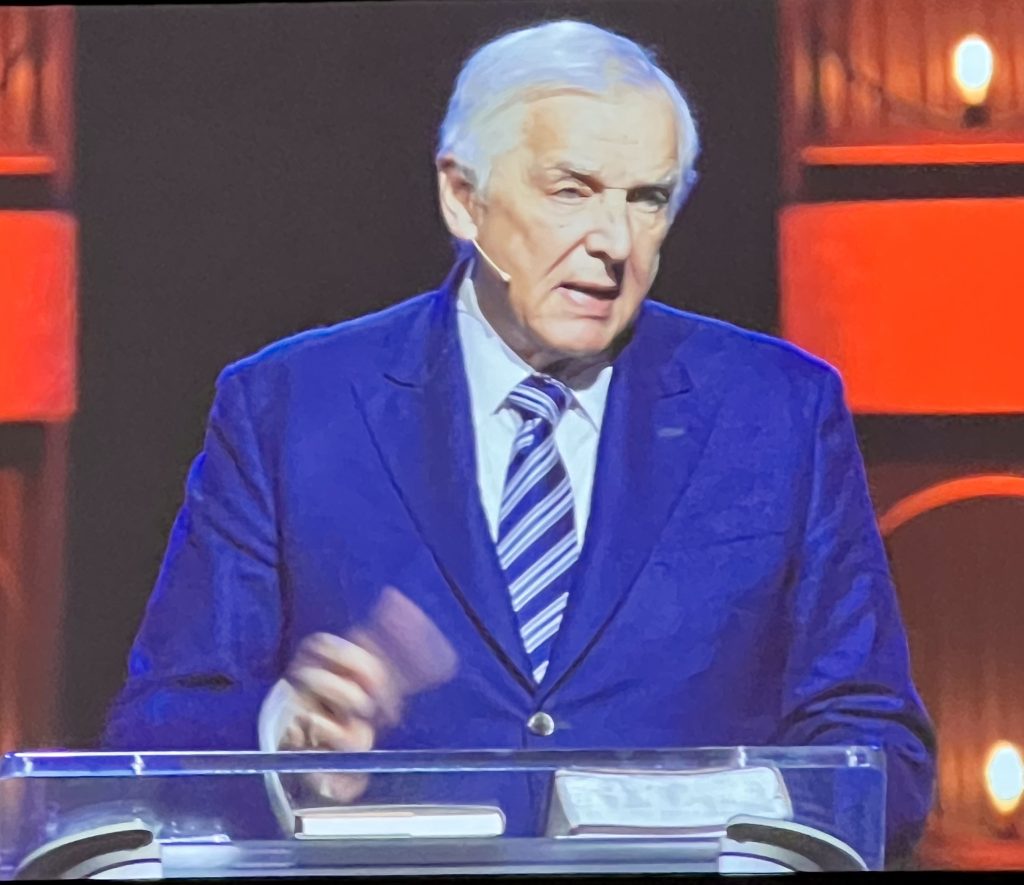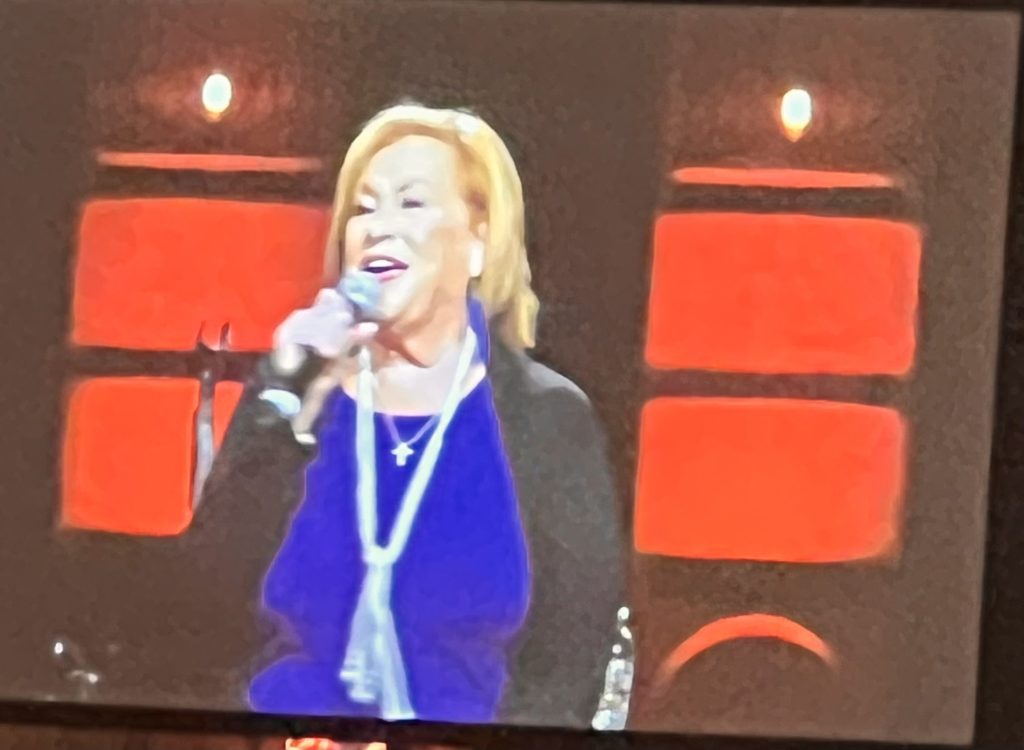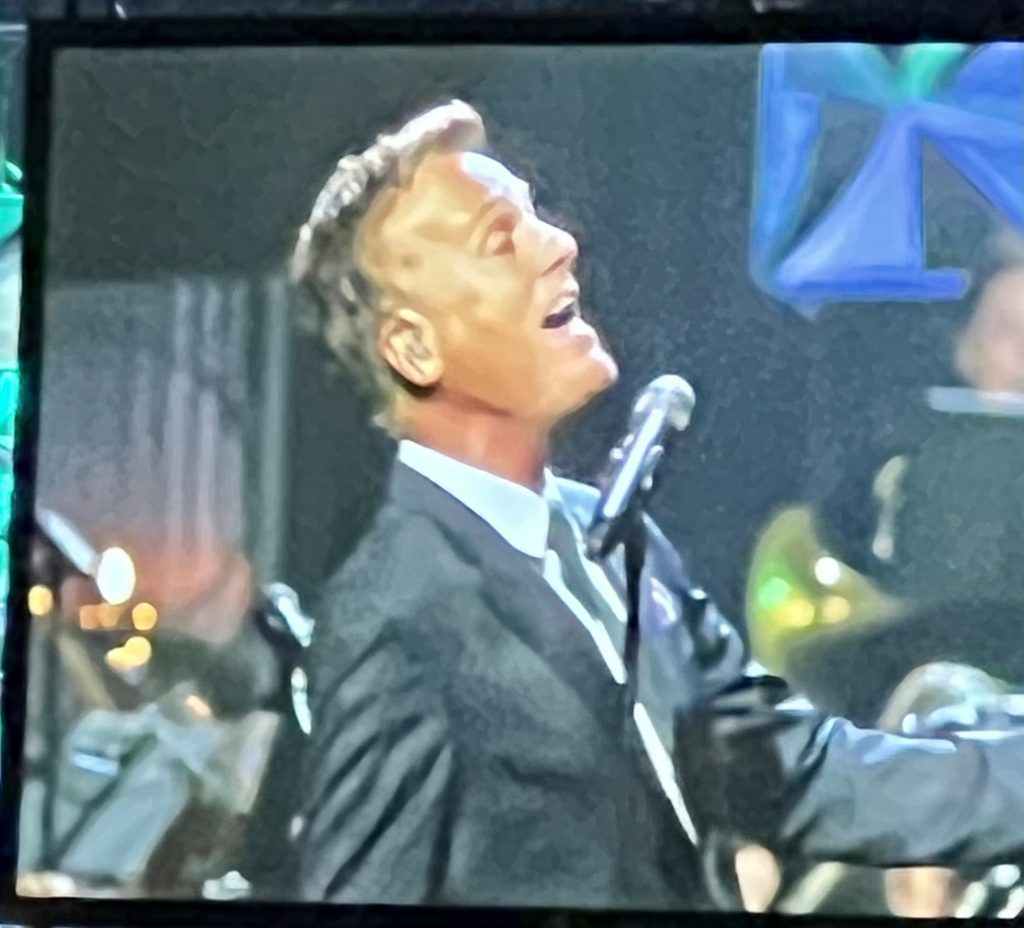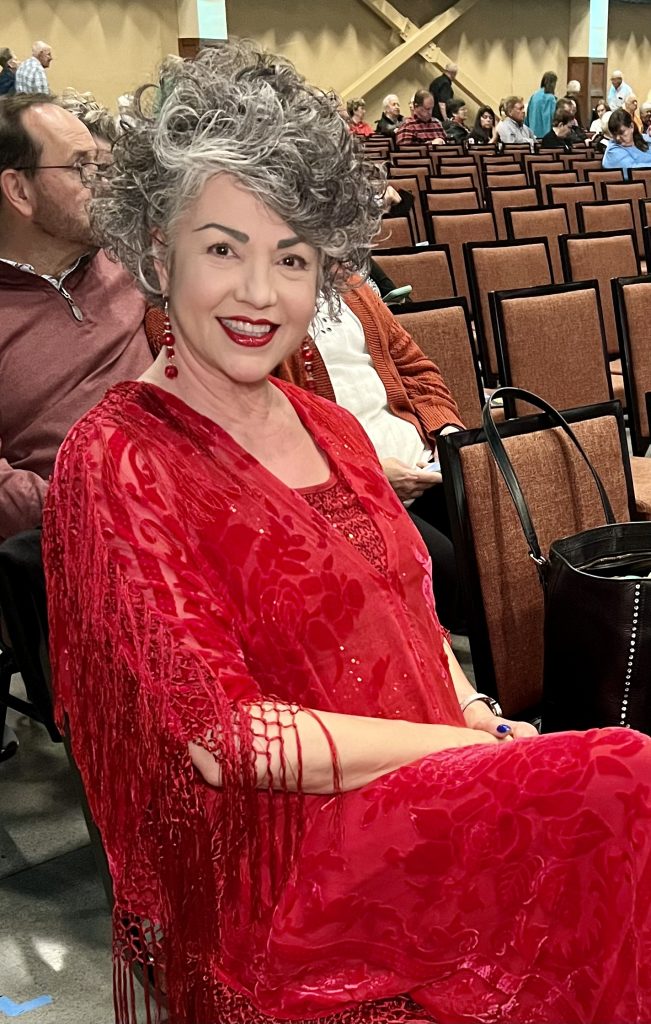 I arrived a day early to go to Dollywood, and it was just as wonderful as I hoped it would be! Harvest Festival was in full swing and everywhere I looked, there was an imaginative display.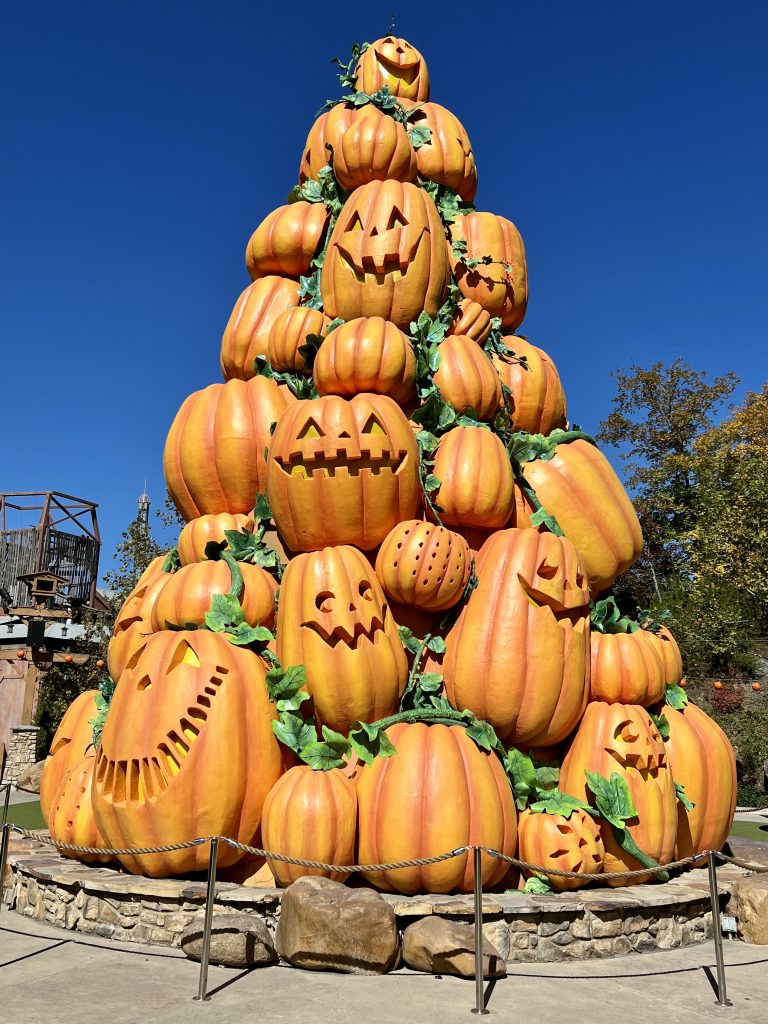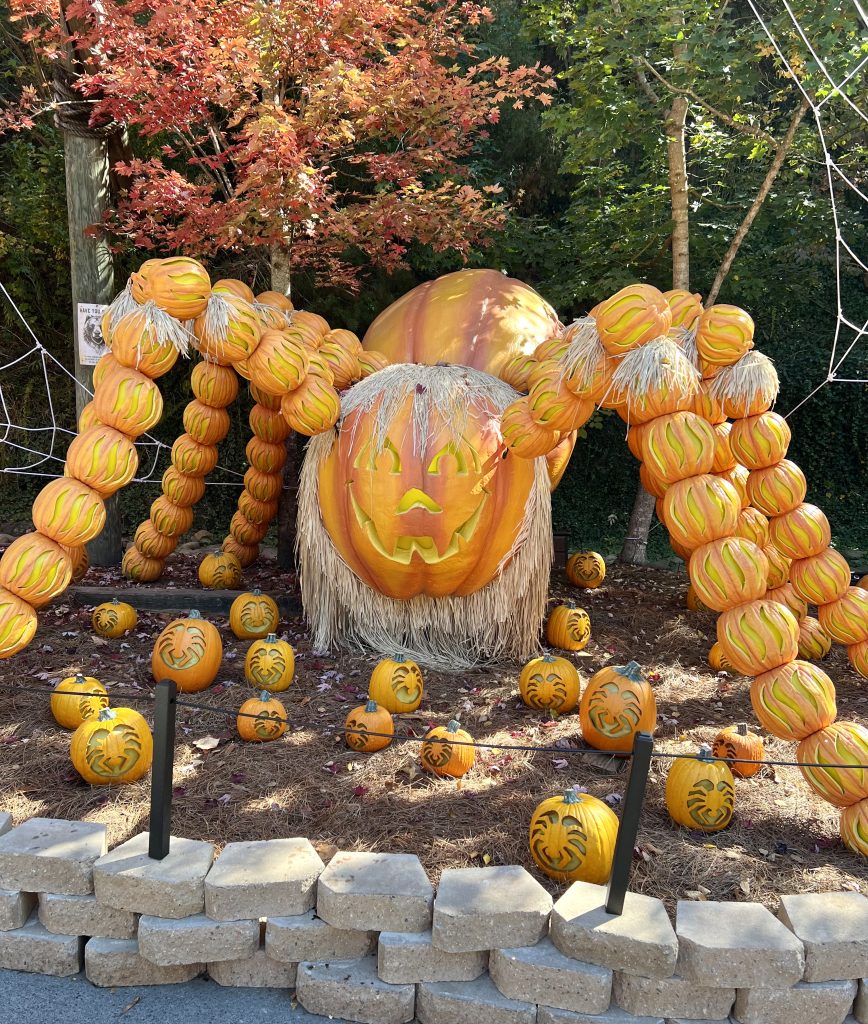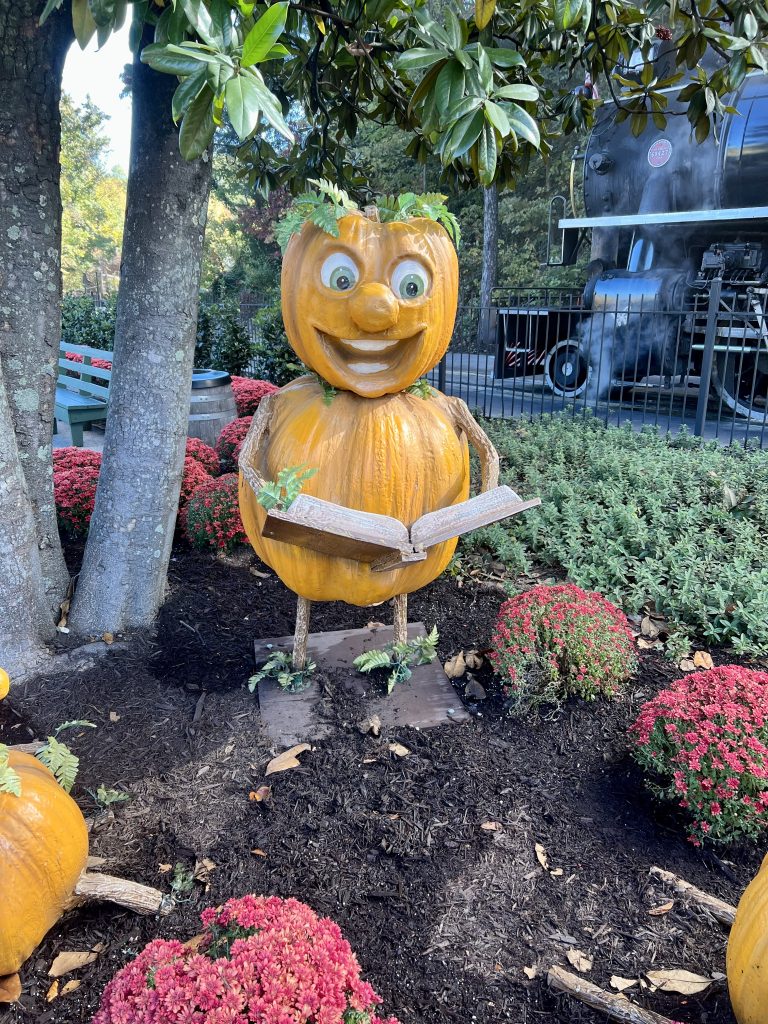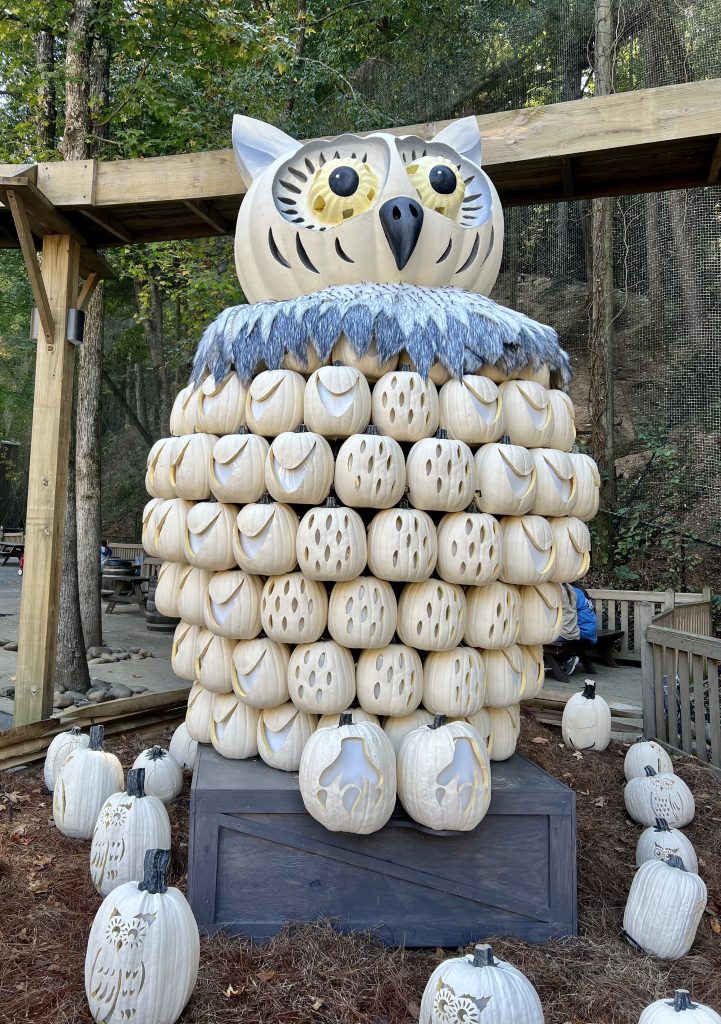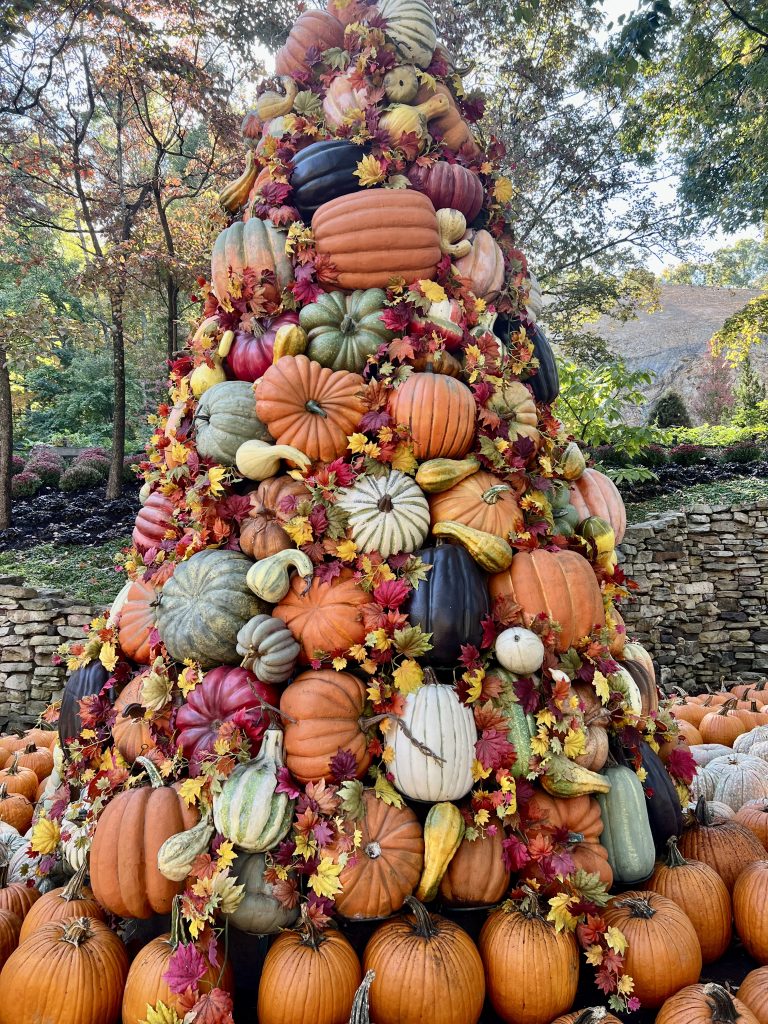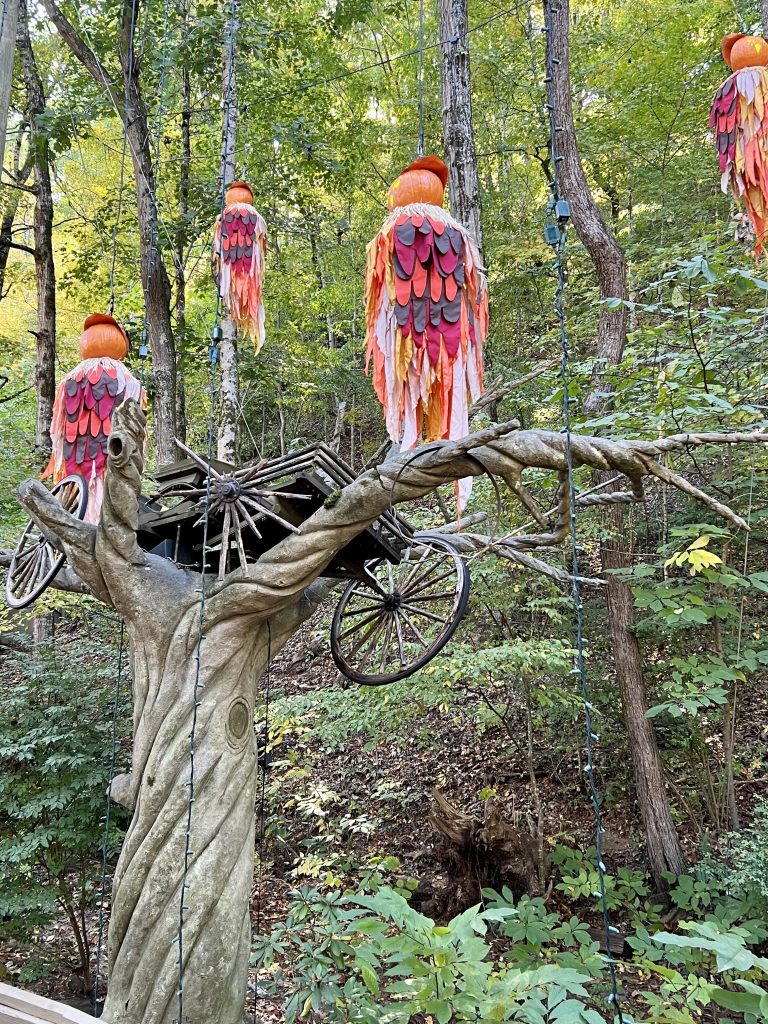 It was a perfect fall day (crisp in the morning/sunny all day long), so I just meandered and visited with the artisans and craftsmen demonstrating and selling their wares. Some are year-round; others are rotating, but everyone I spoke with had an interesting story to tell. Because my friend, Barb, loves to create handmade cards, I was especially interested in the paper marbling.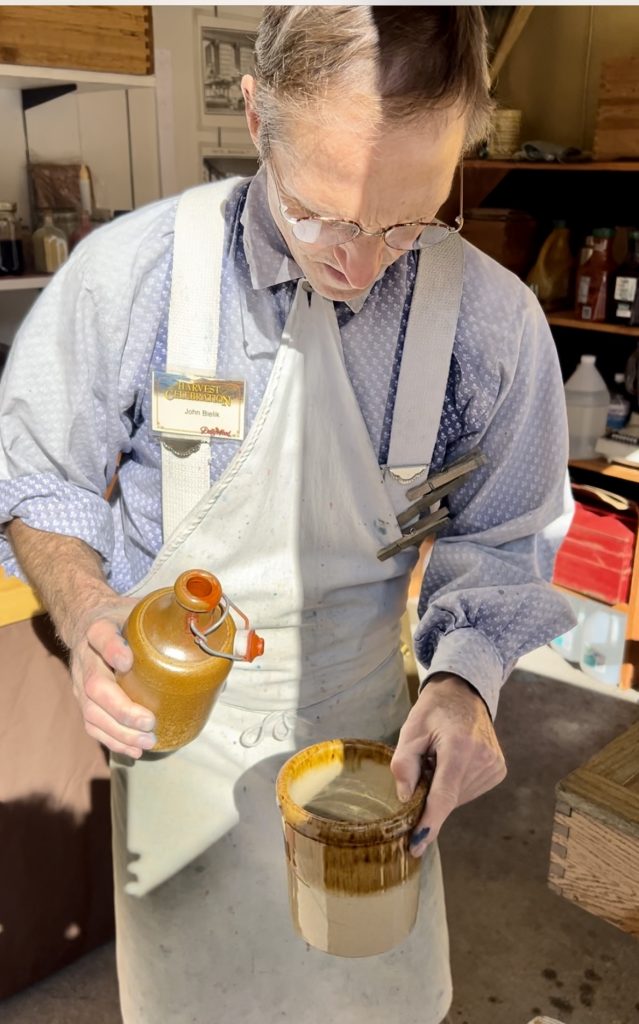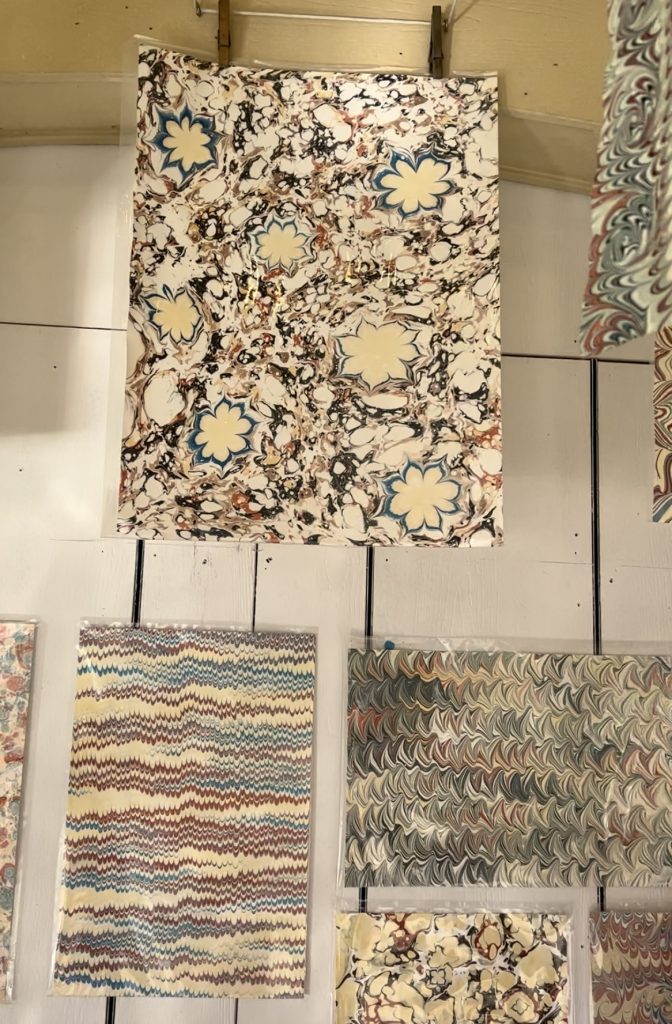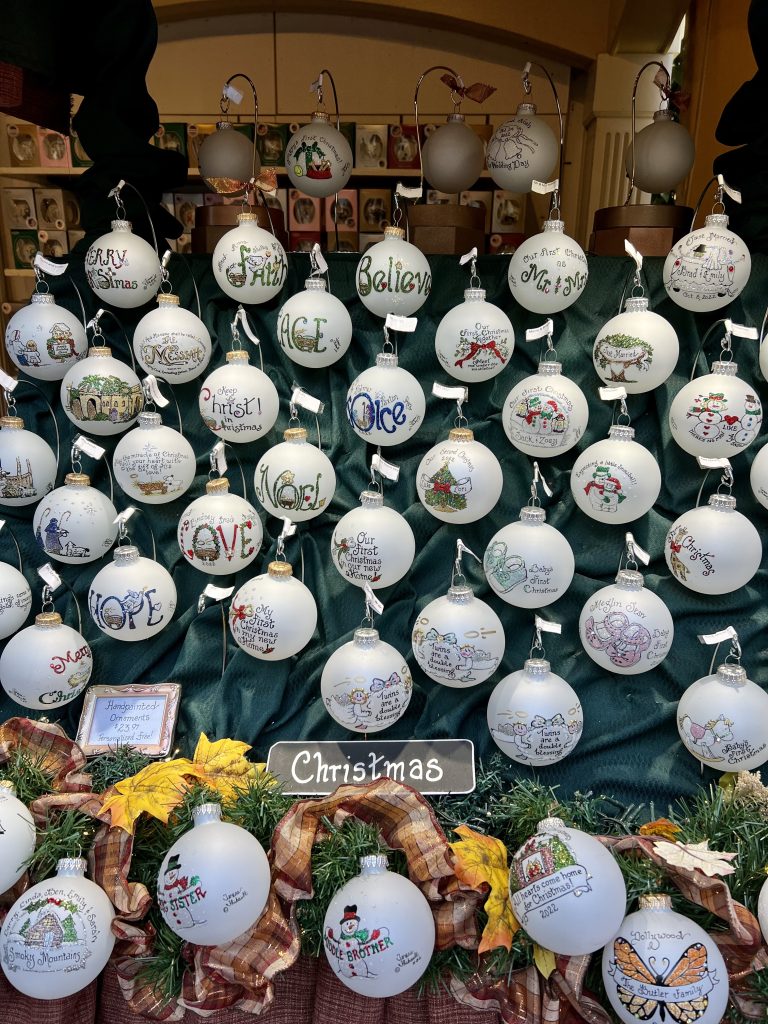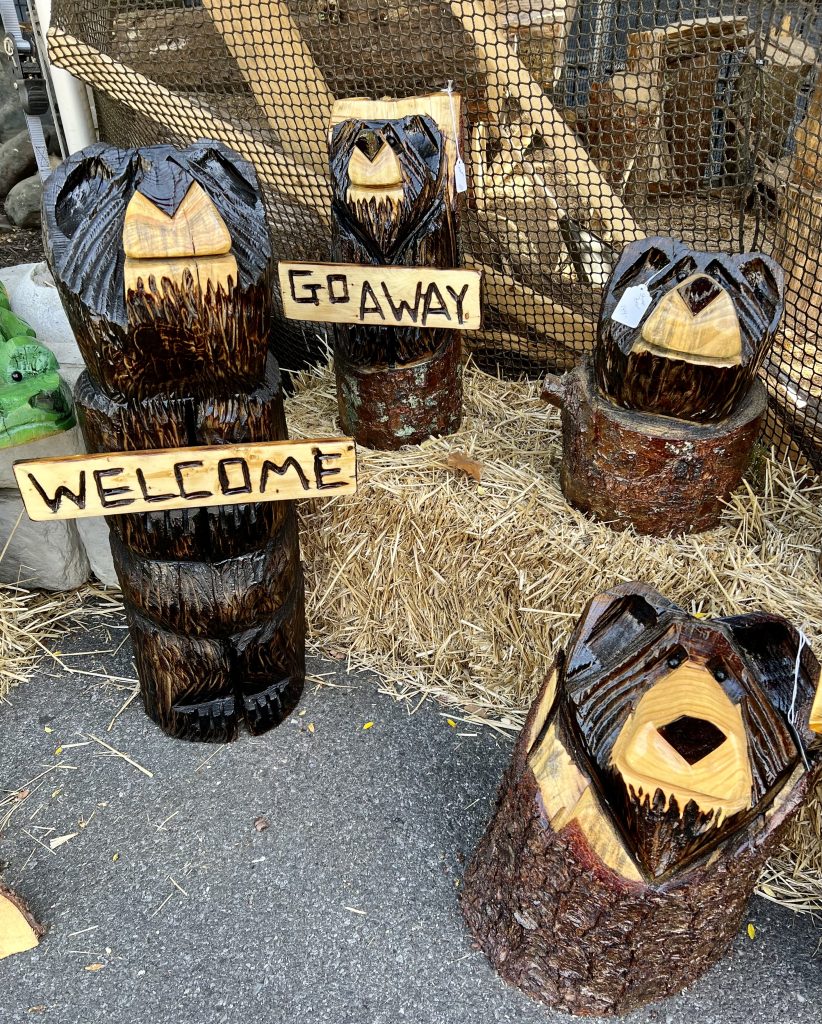 There were plenty of places to eat, and each one had a Harvest themed menu (I didn't actually eat anything, but I enjoyed reading the menus just to see what they came up with!).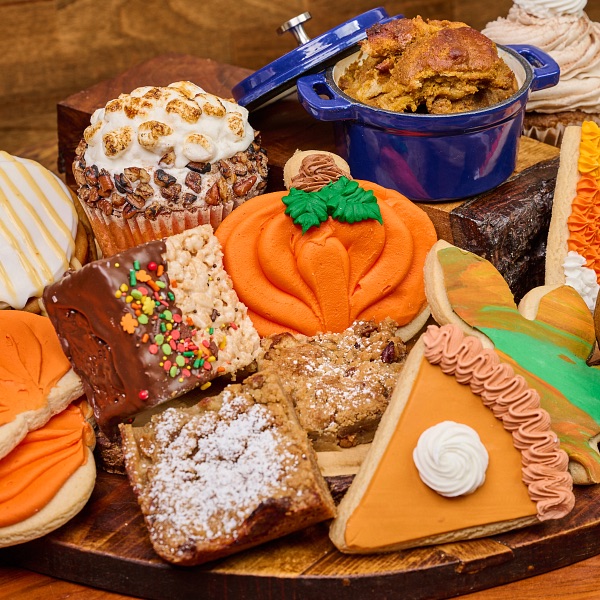 One of my favorite attractions was Dolly Parton's old tour bus, where the pale pink leather seats and glamorous vanity left no doubt who called it home on the road!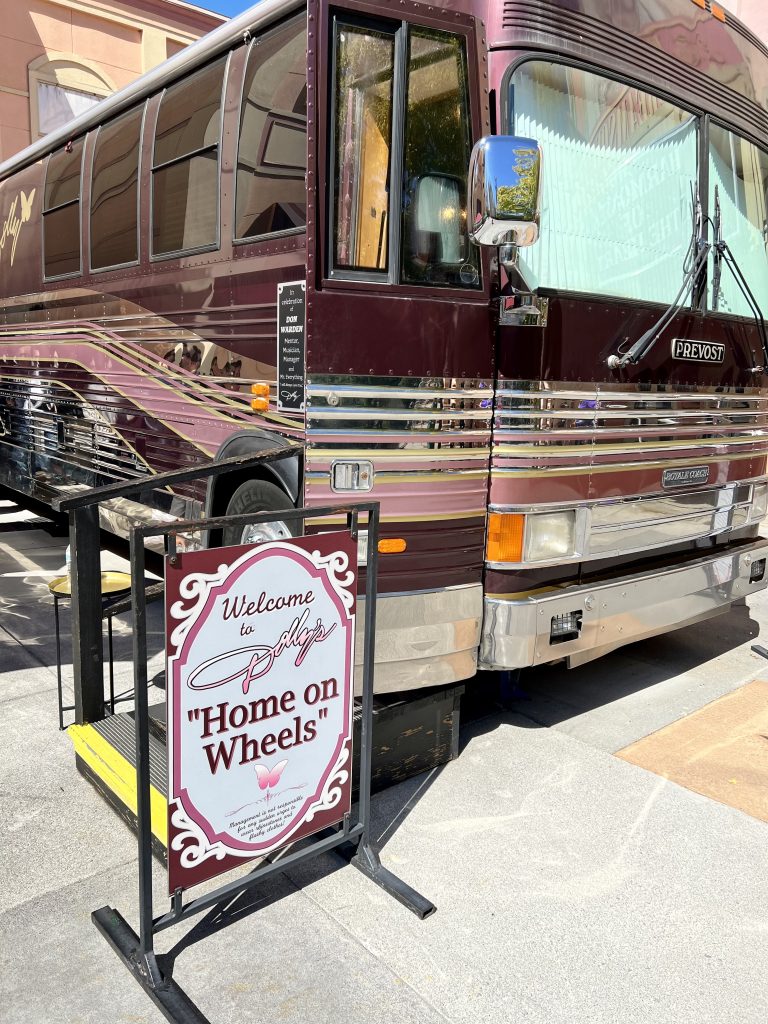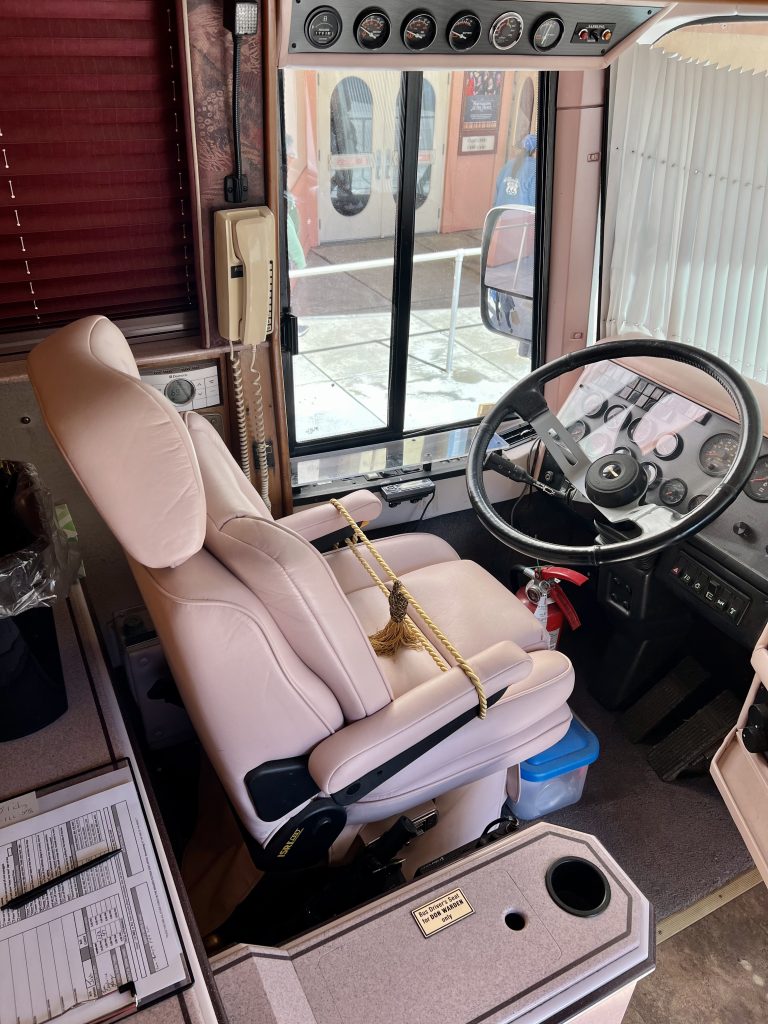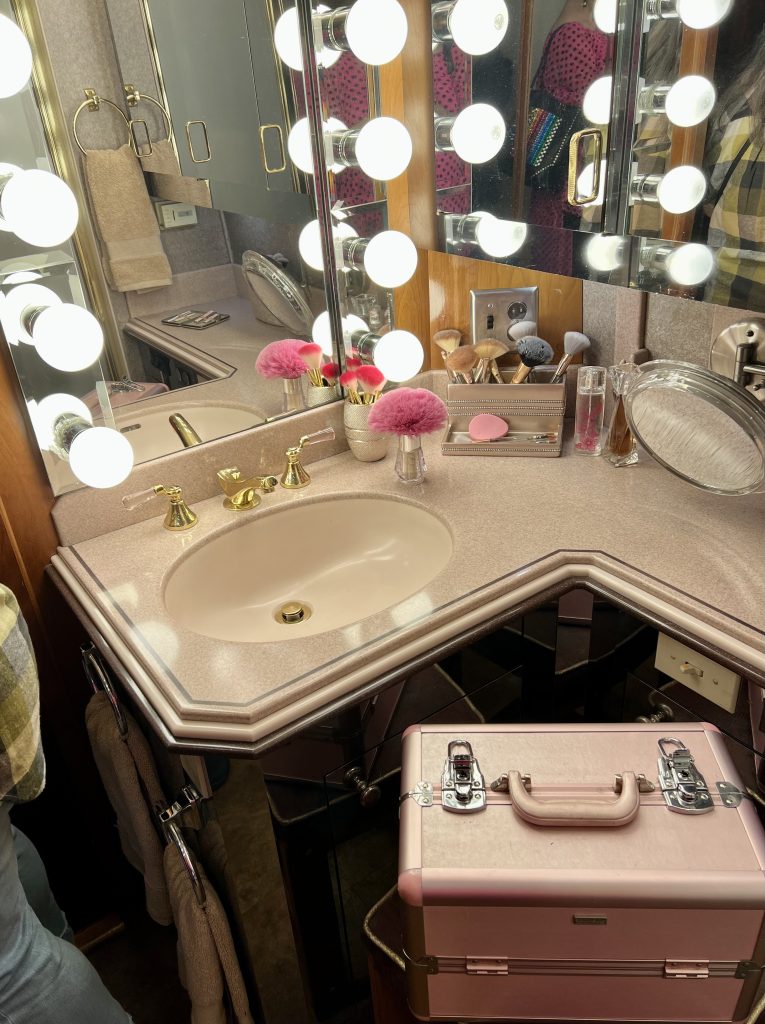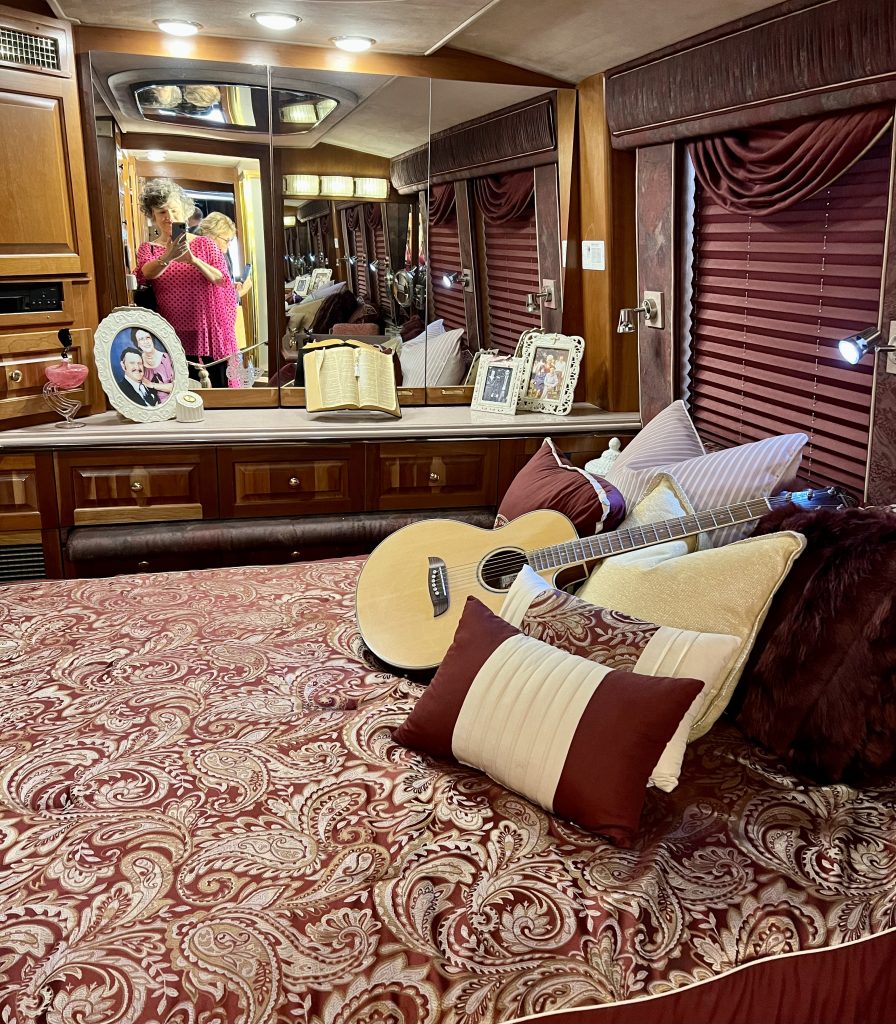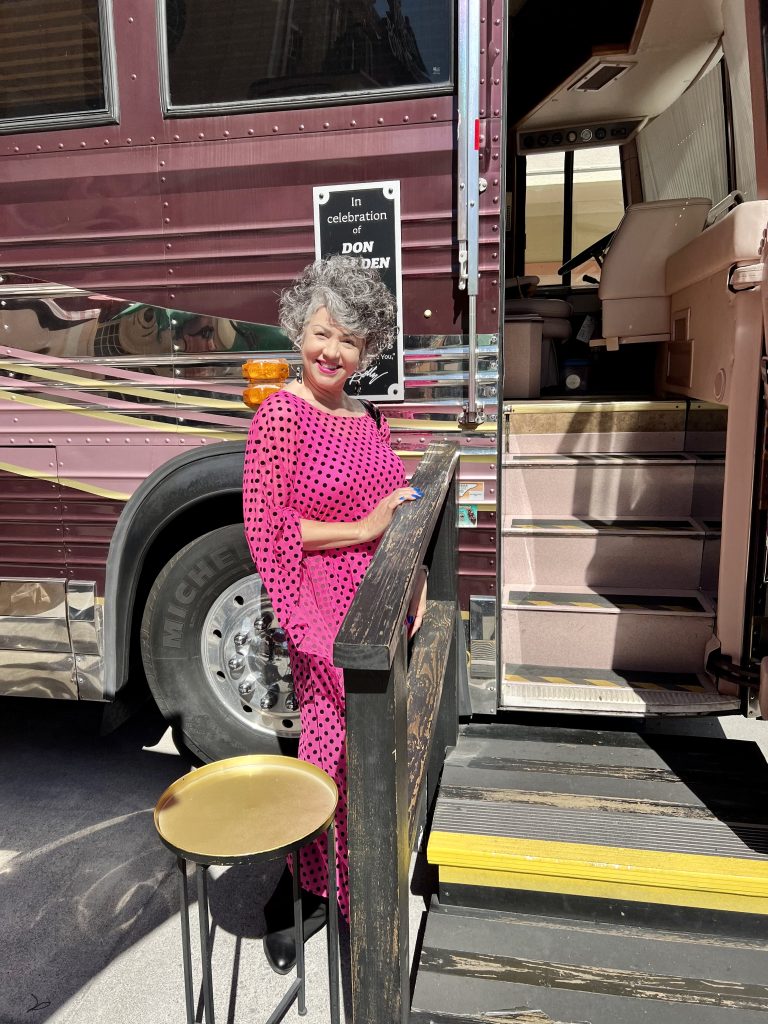 And there is live music around every corner: sometimes out in the open on the "street," and sometimes in a theater (a bit more formal), but everything I heard enhanced the joyous atmosphere and down home vibe.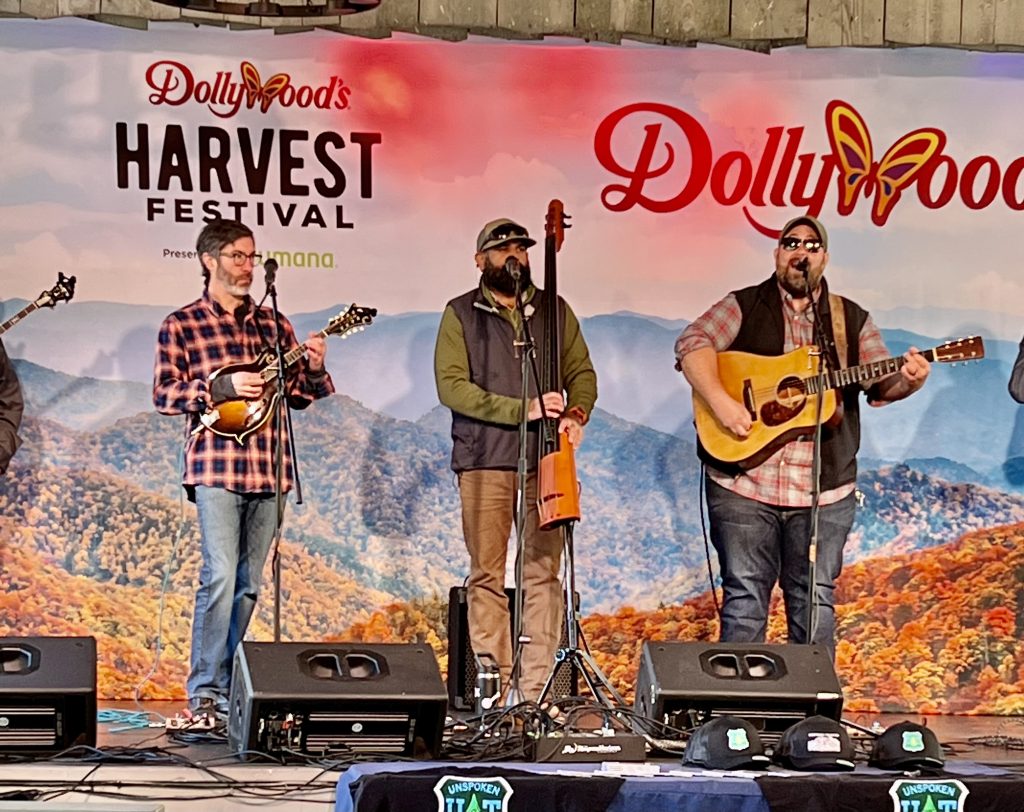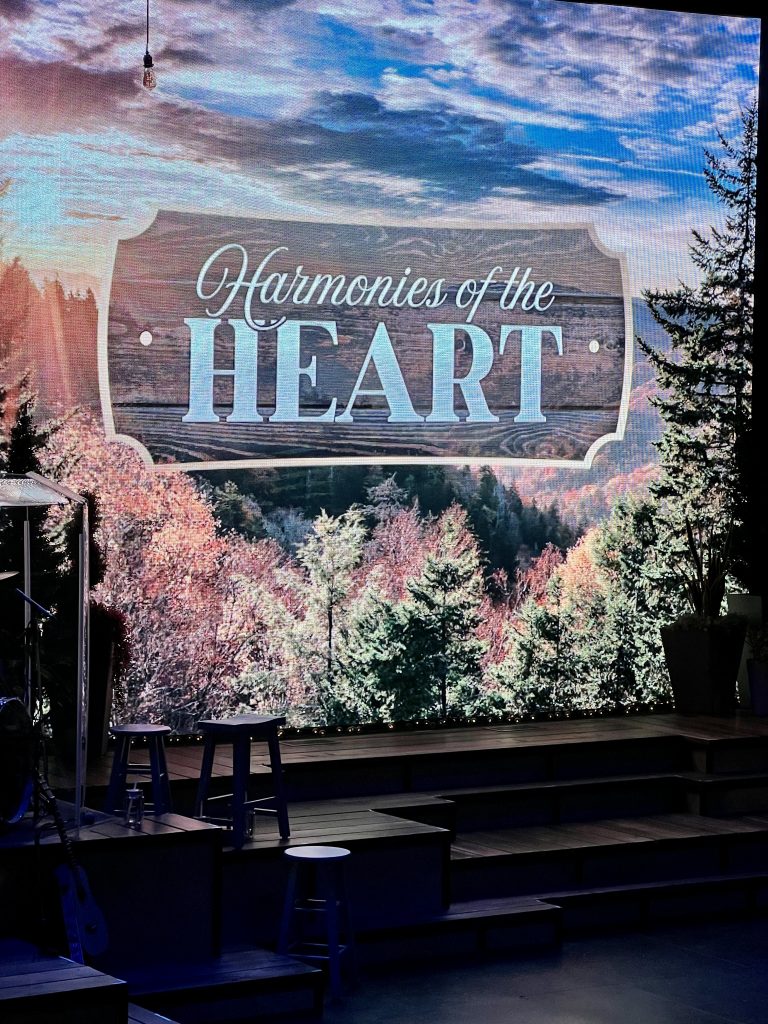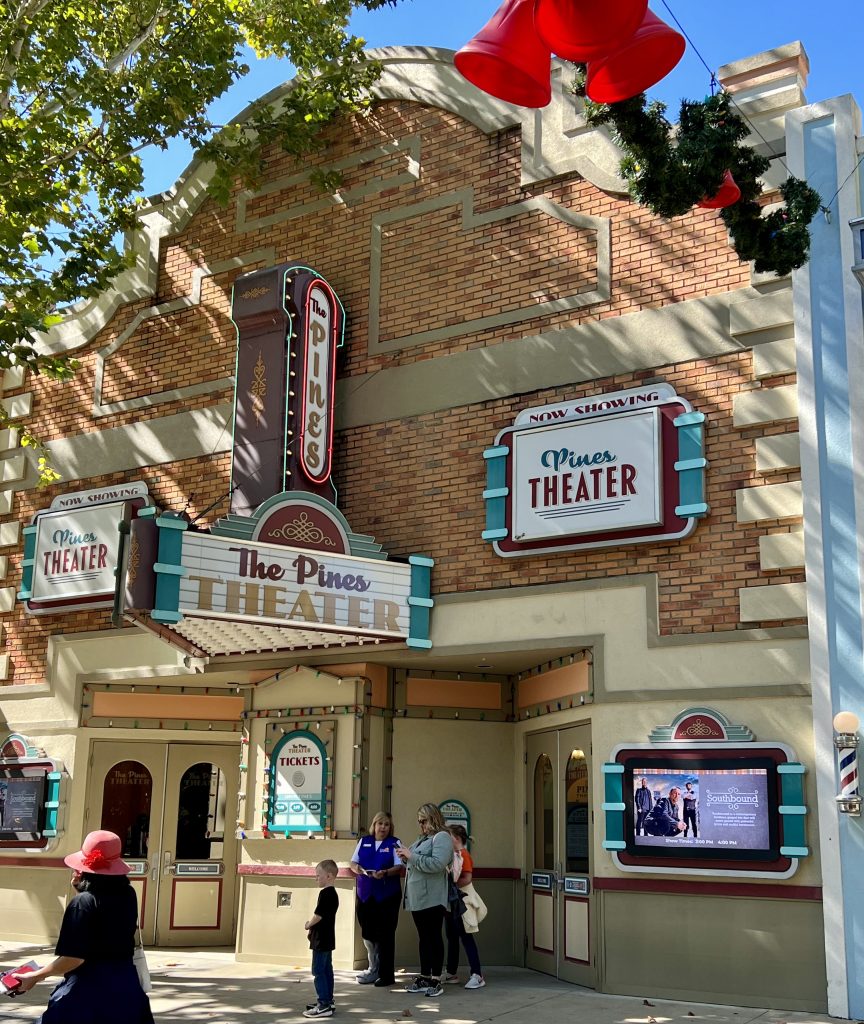 Dolly's influence is everywhere and every detail has been carefully planned. The park does a good job of moving people along in an orderly and efficient way, from the parking lot ($25) to the open air shuttle to the ticket entrance. The only place I saw room for improvement was the restrooms (cleanliness, restocking of supplies, etc.), but other than that, everything was just lovely.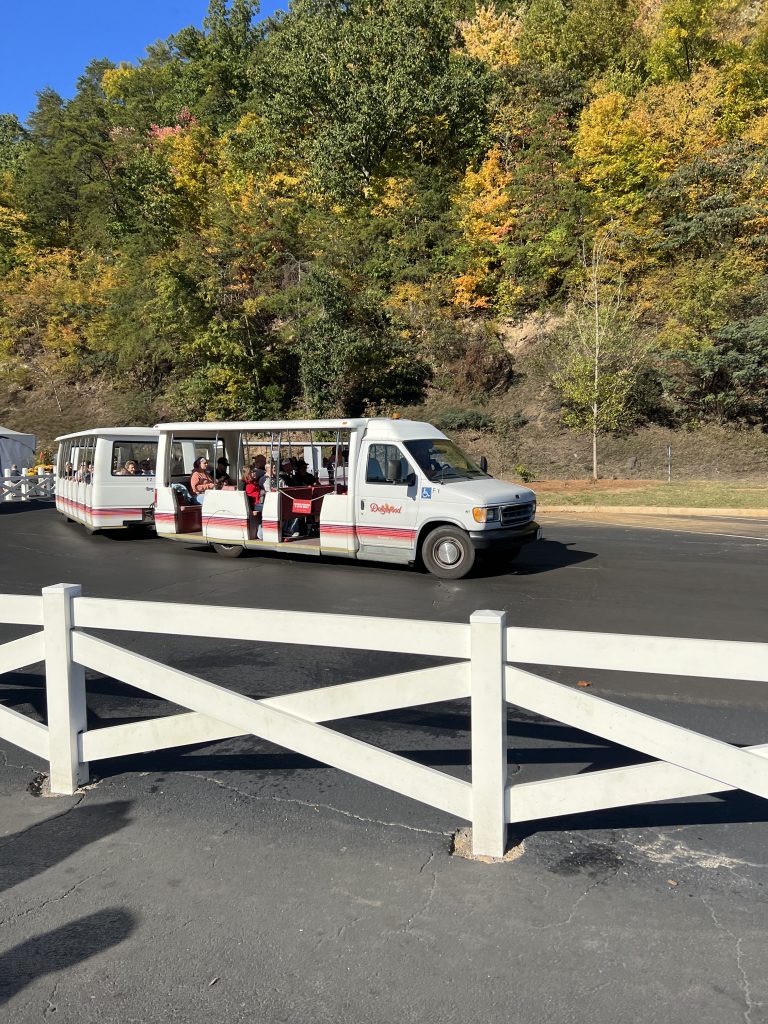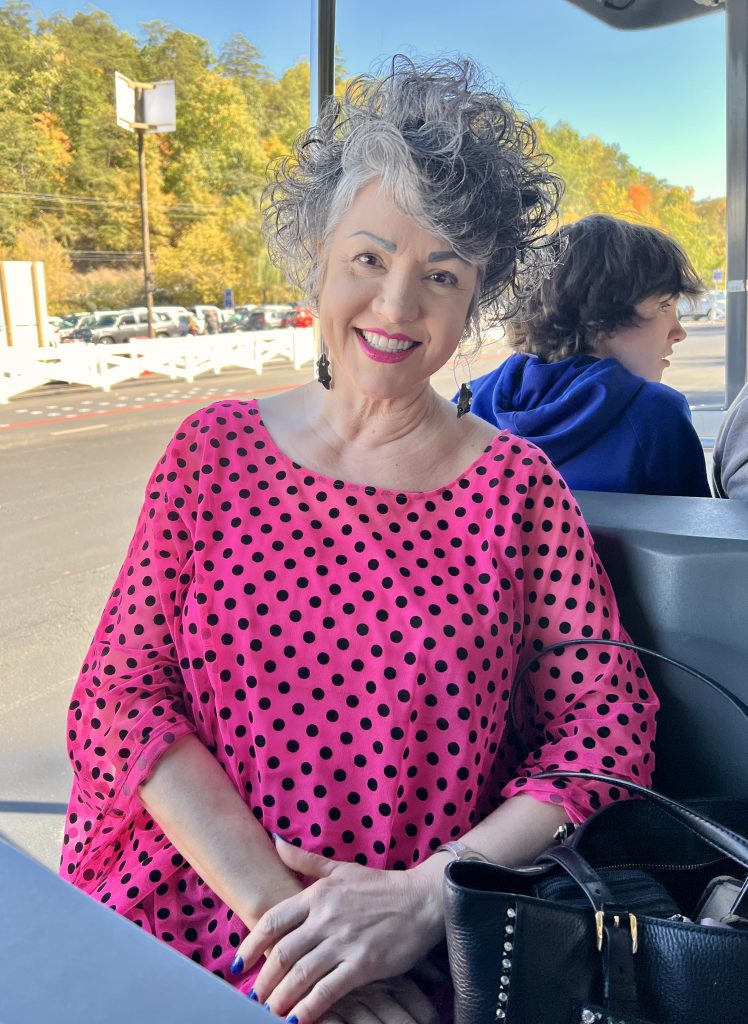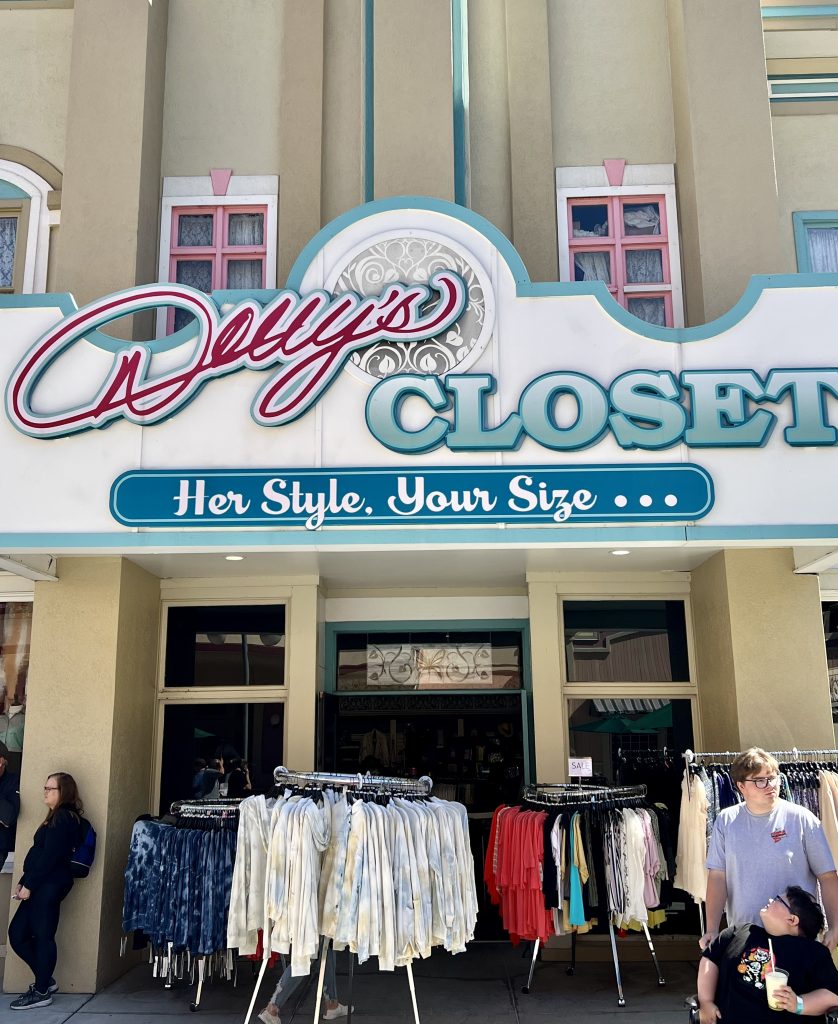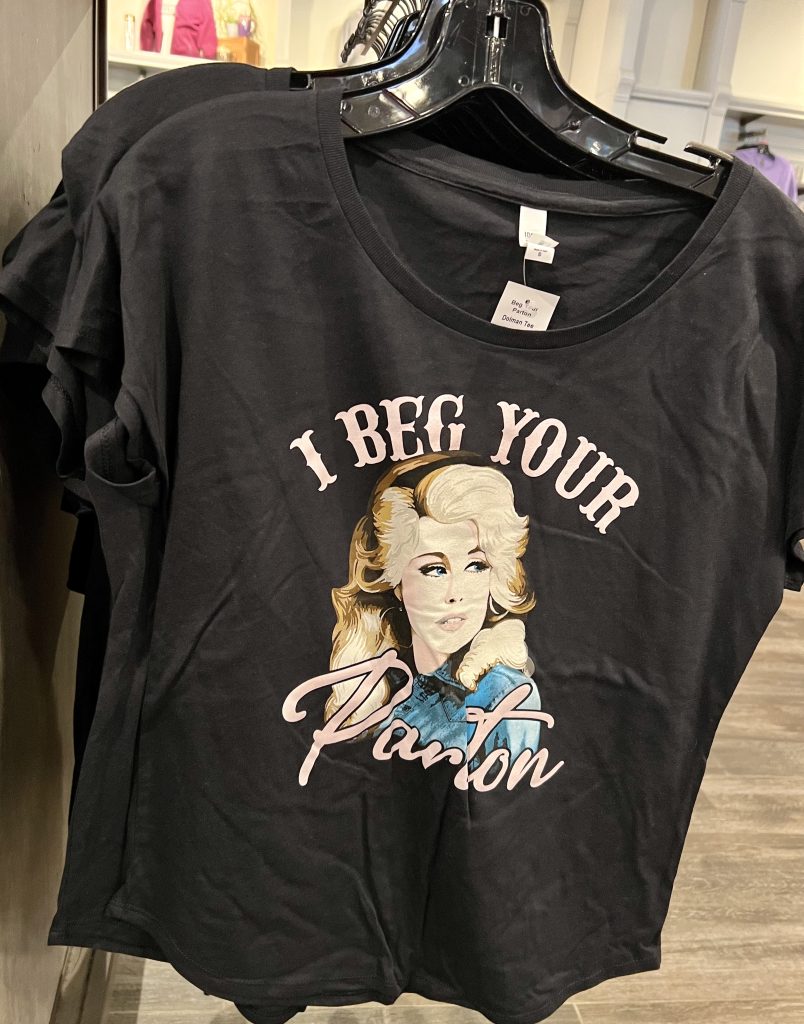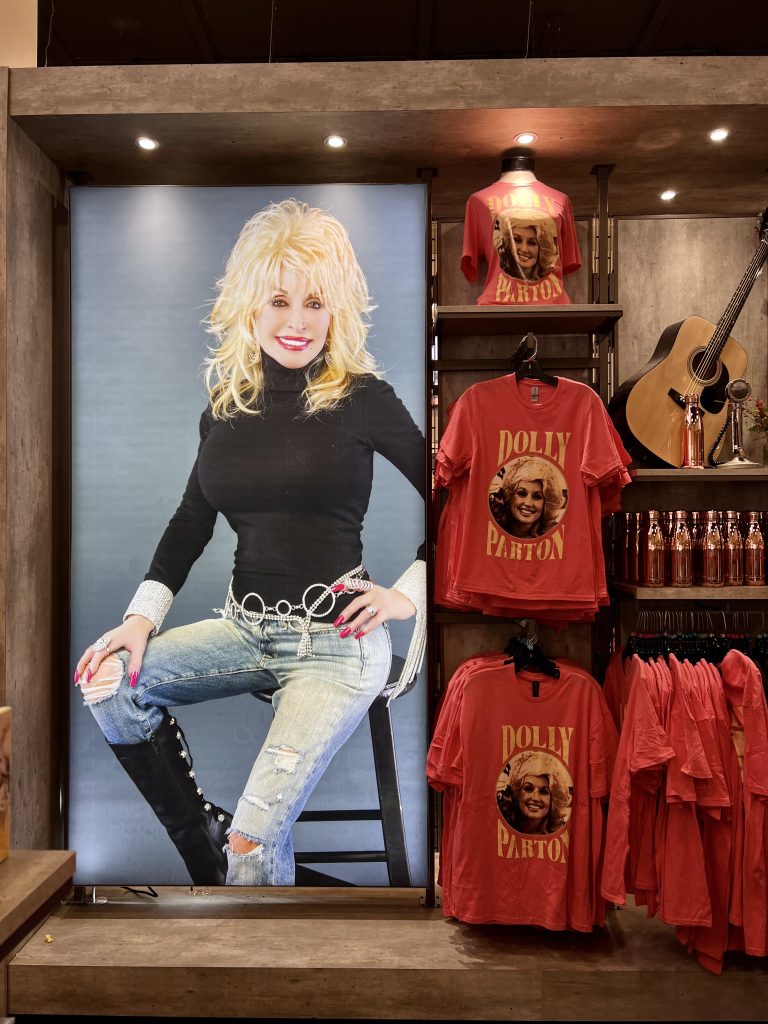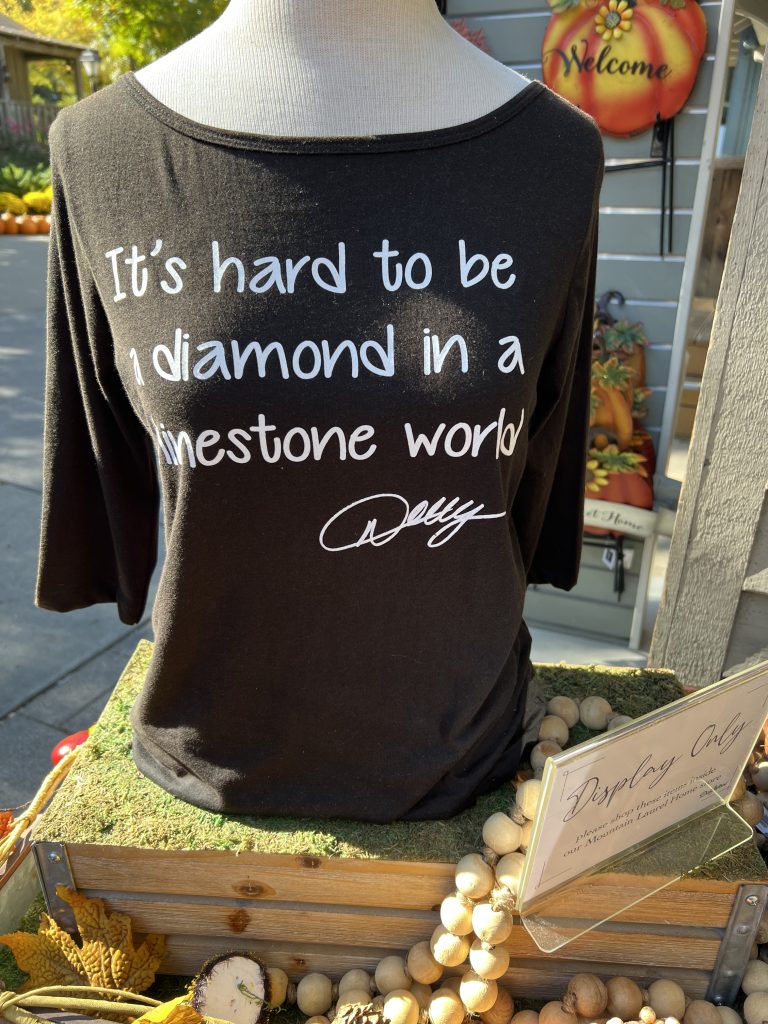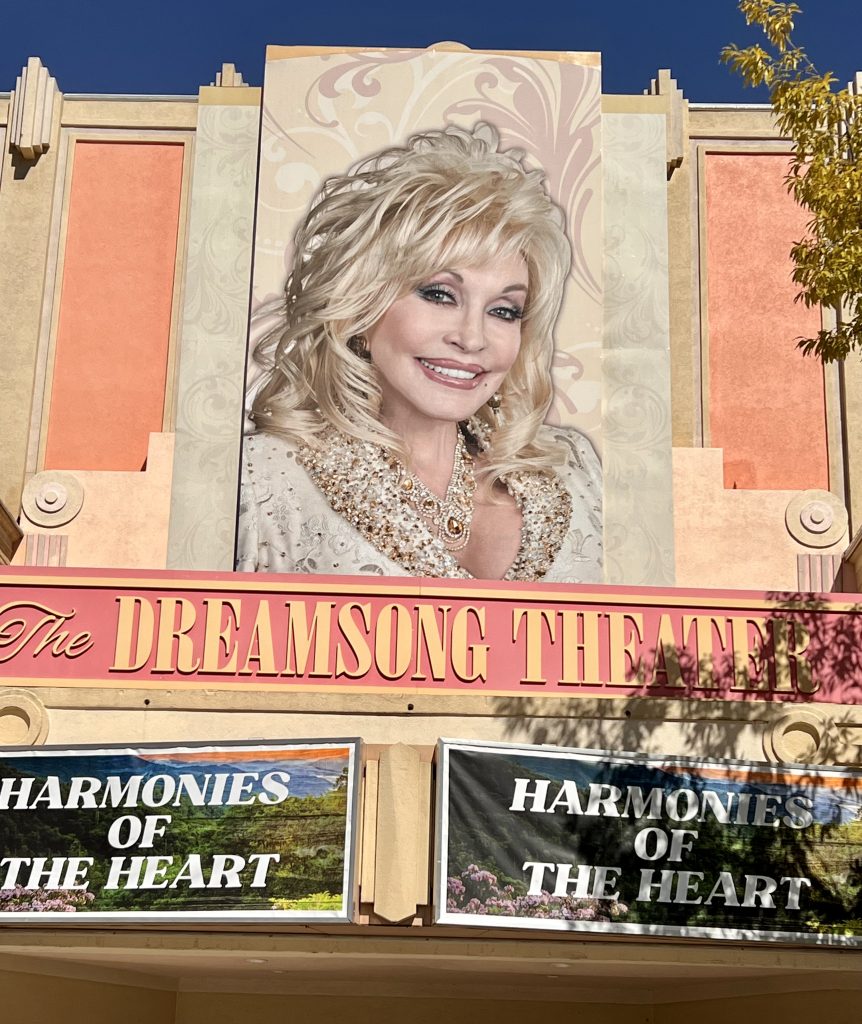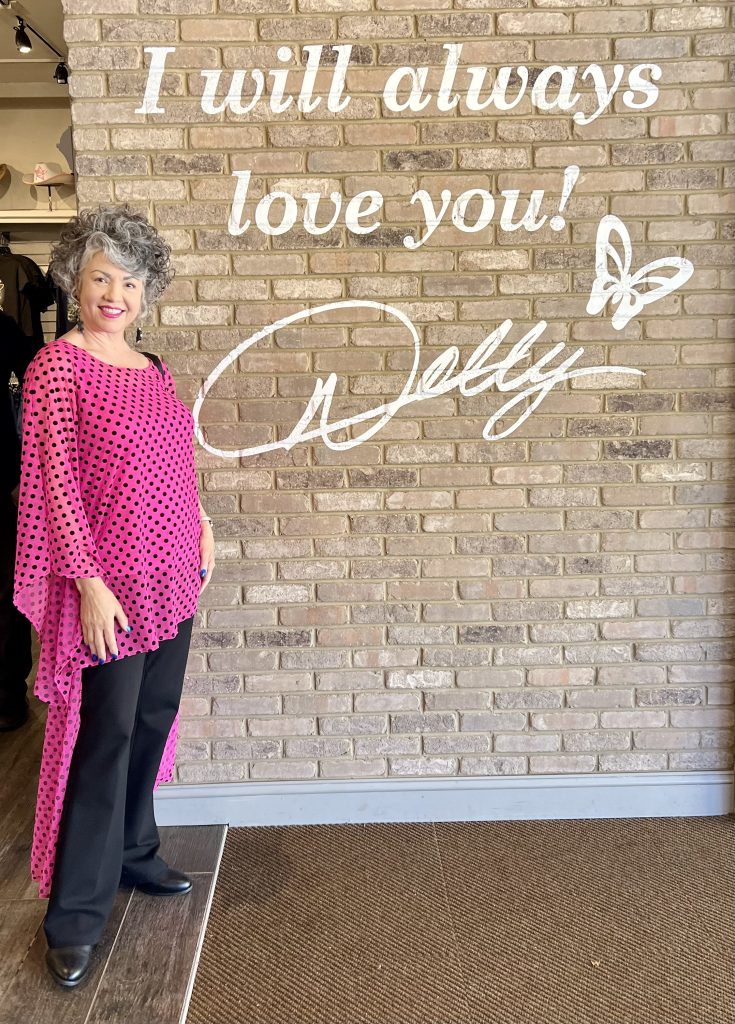 What to say about Pigeon Forge? There is so much to do here (most everything is family friendly), that you would need more than one trip (though everything is open late, so that helps).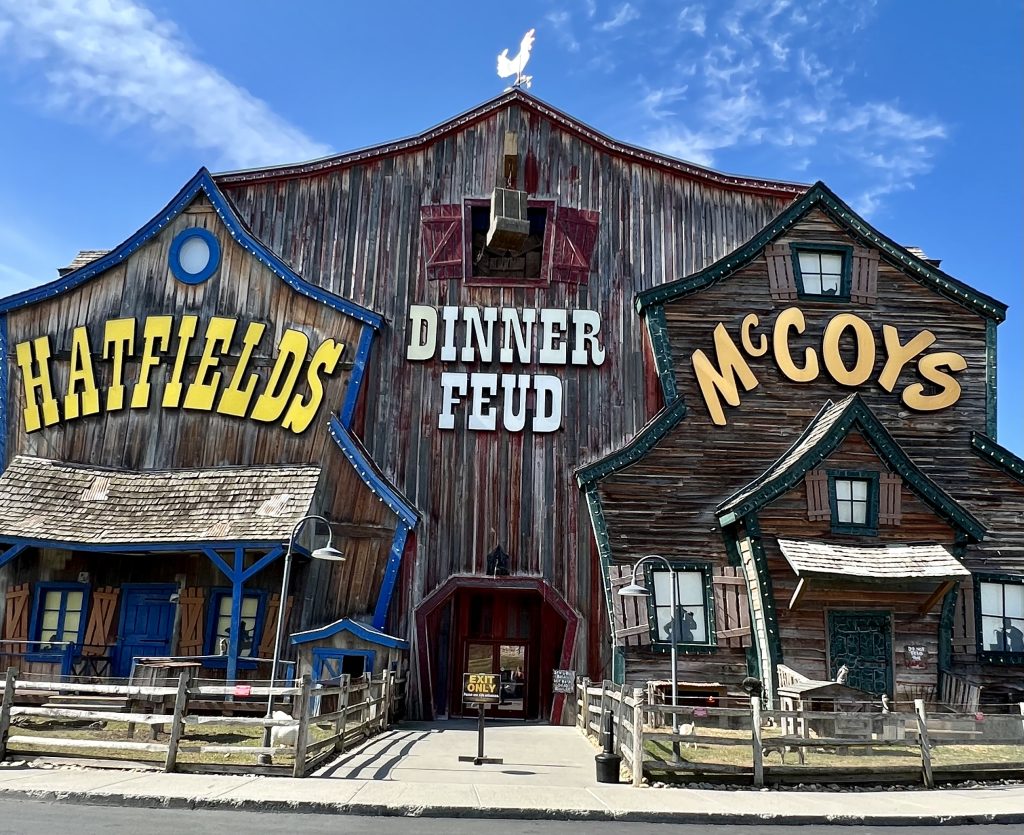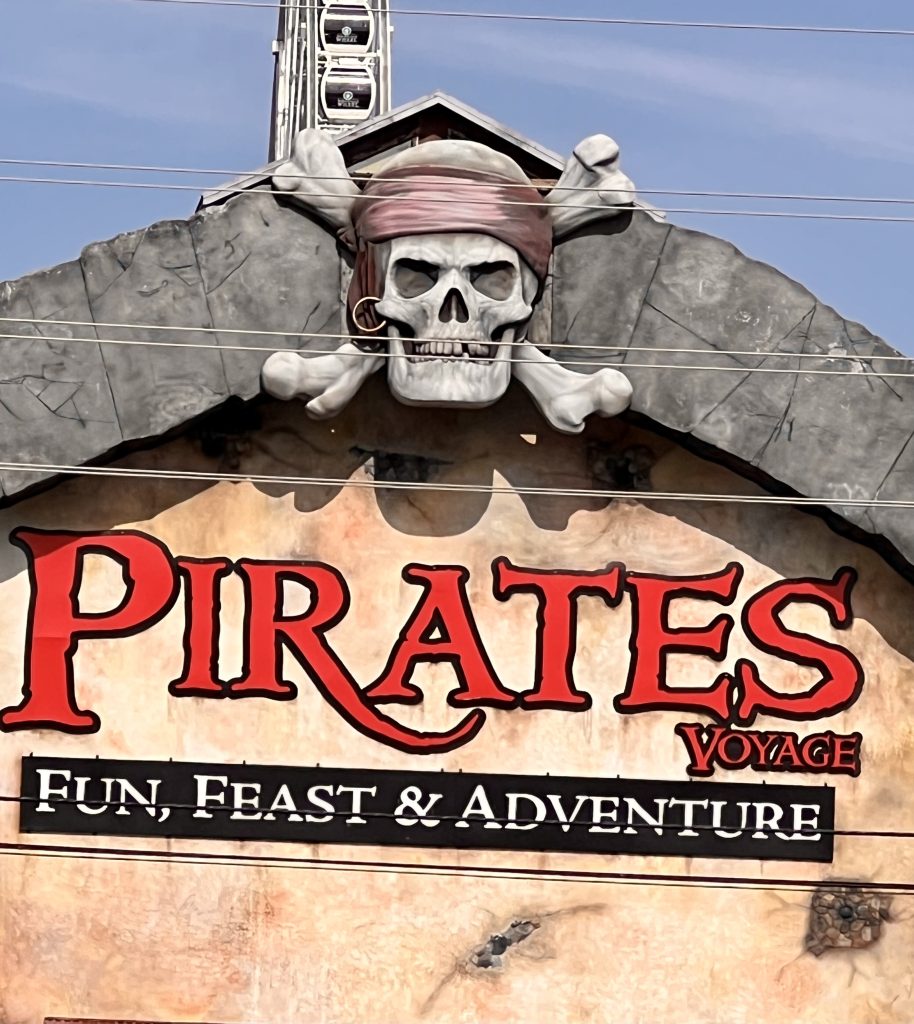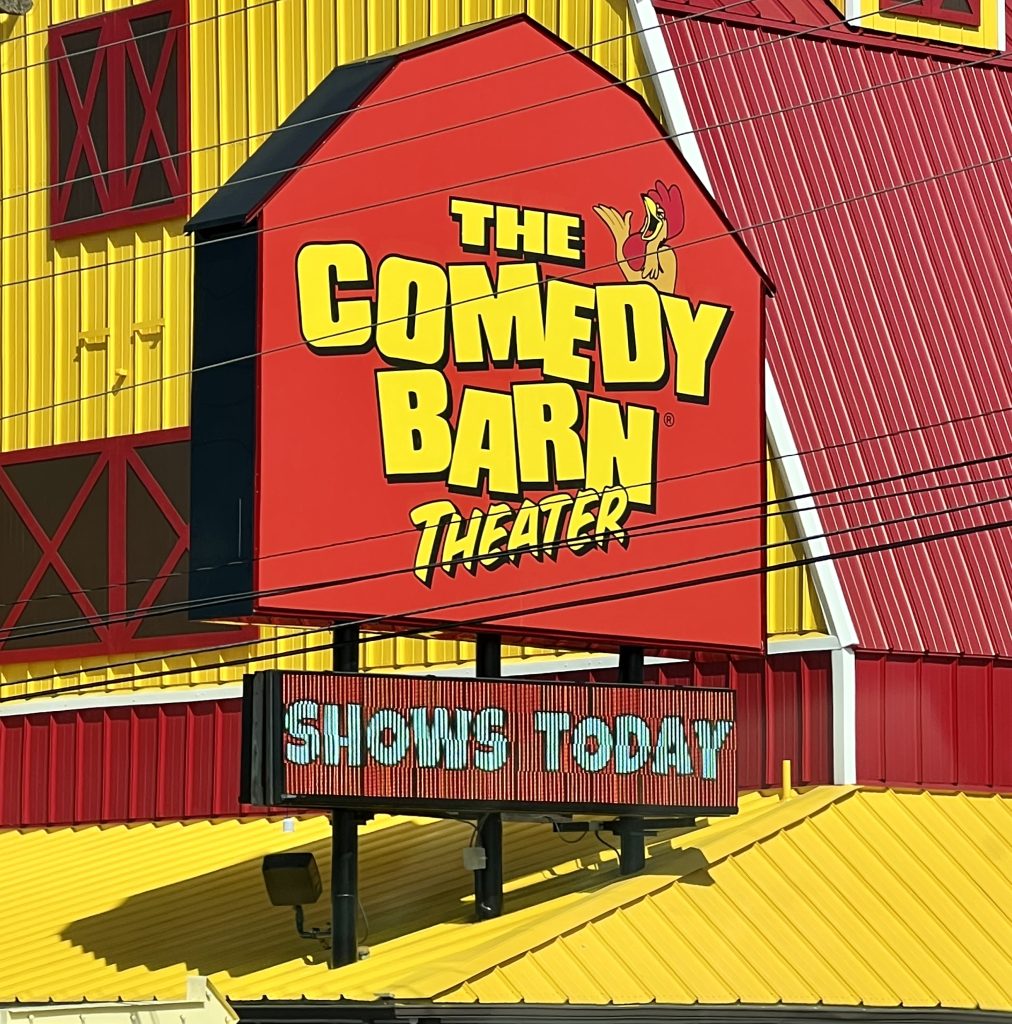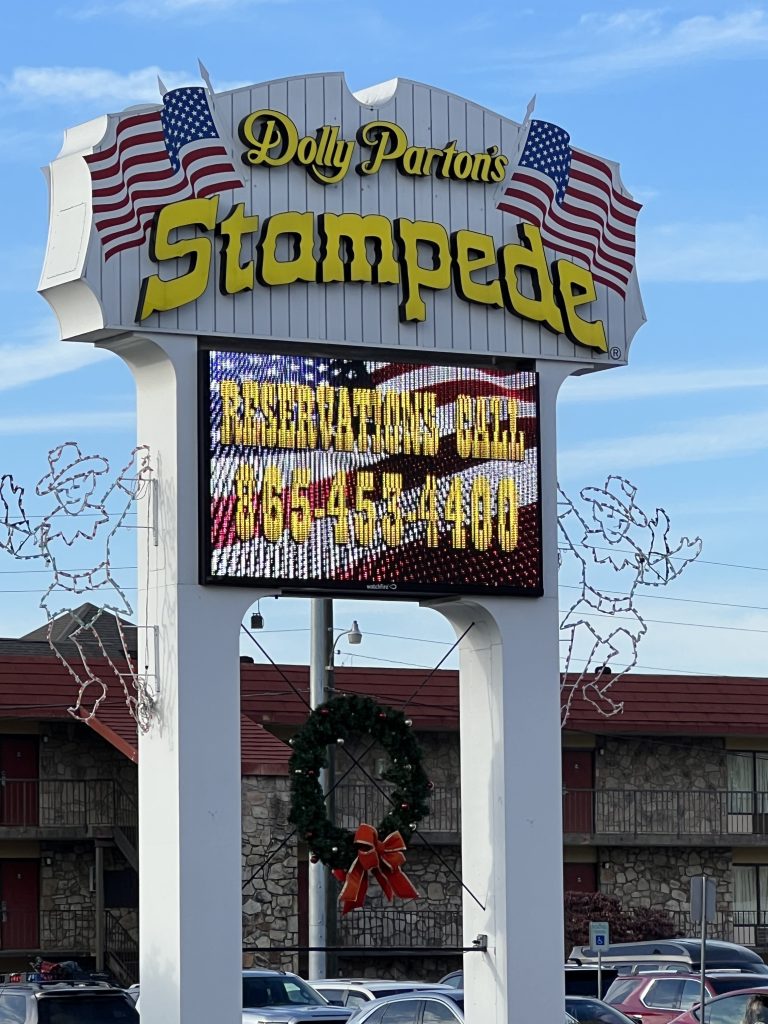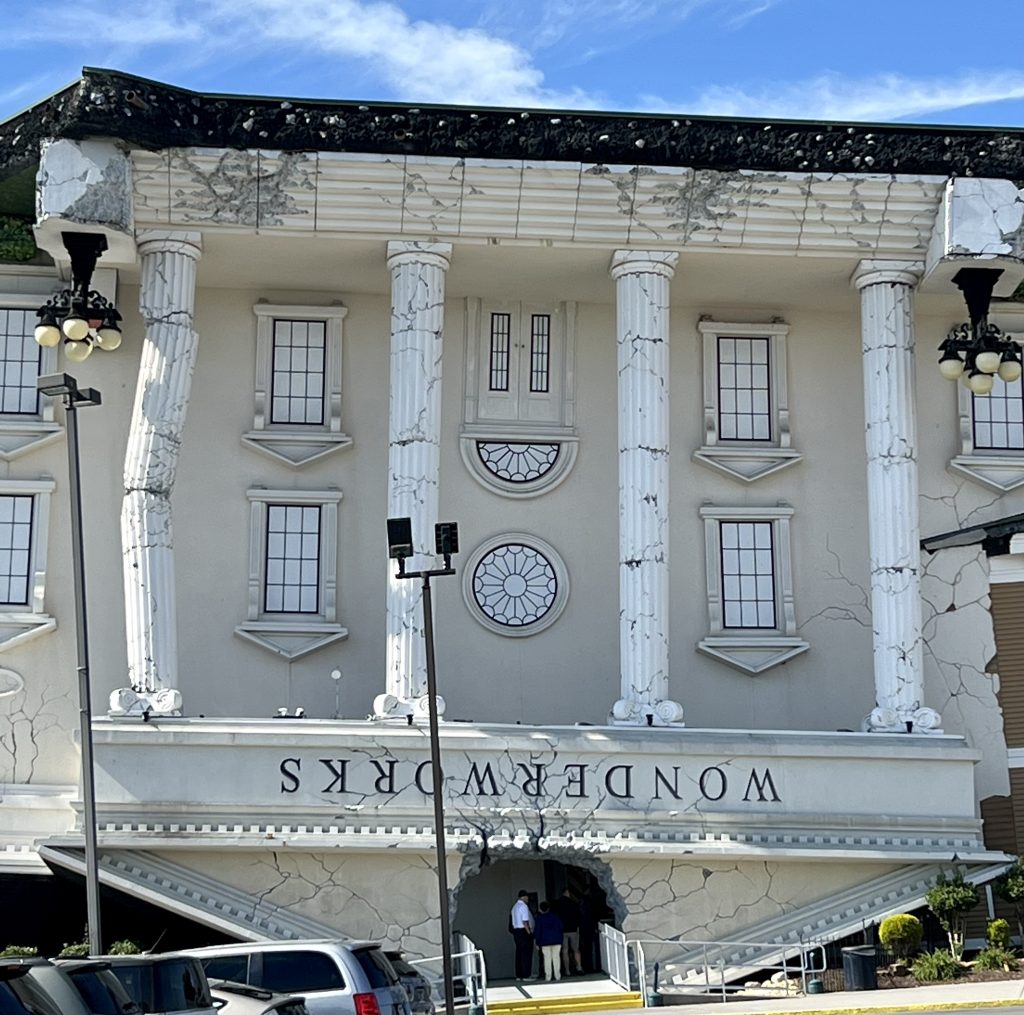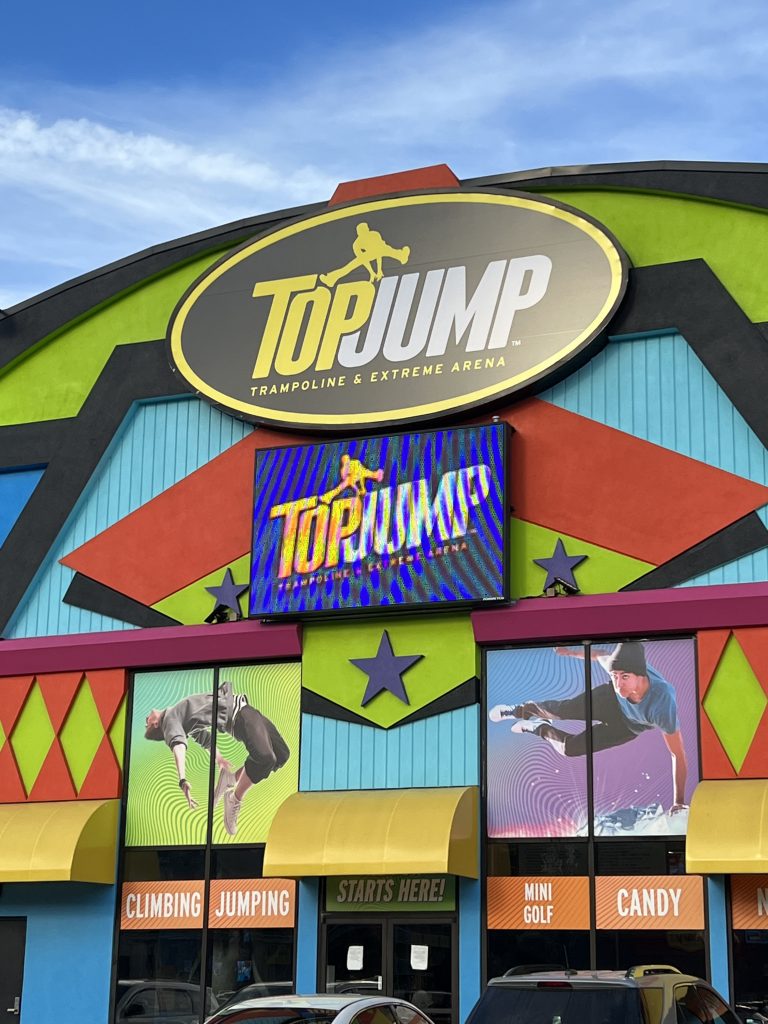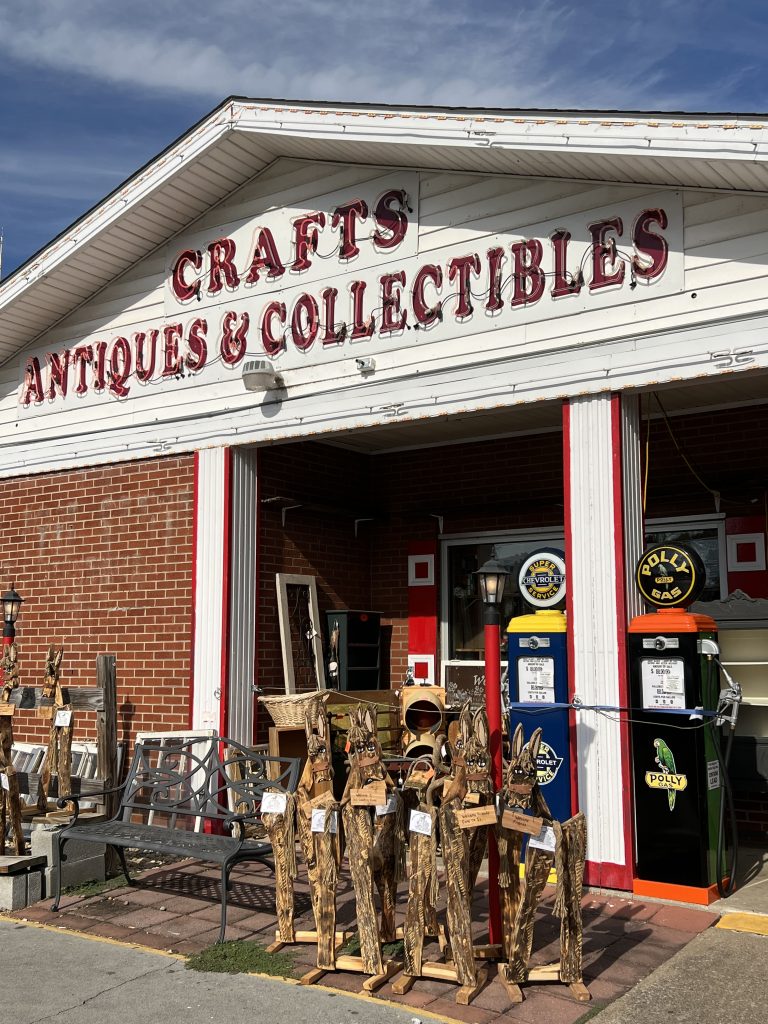 That being said, the traffic is atrocious! Plan 2 – 3 times longer to get anywhere (the only time that the traffic really moved was at 5:00am heading for the airport).
One of my activities was the Titanic Museum. I bought an advance ticket online ($37) for a pre-selected "boarding" time of 1:00pm. The wait was about 30 minutes, even with a timed entry, but they tried to move things along by giving each person a character card (so I could read my assigned passenger's story and follow what happened to her), and handing out the self-guided audio device.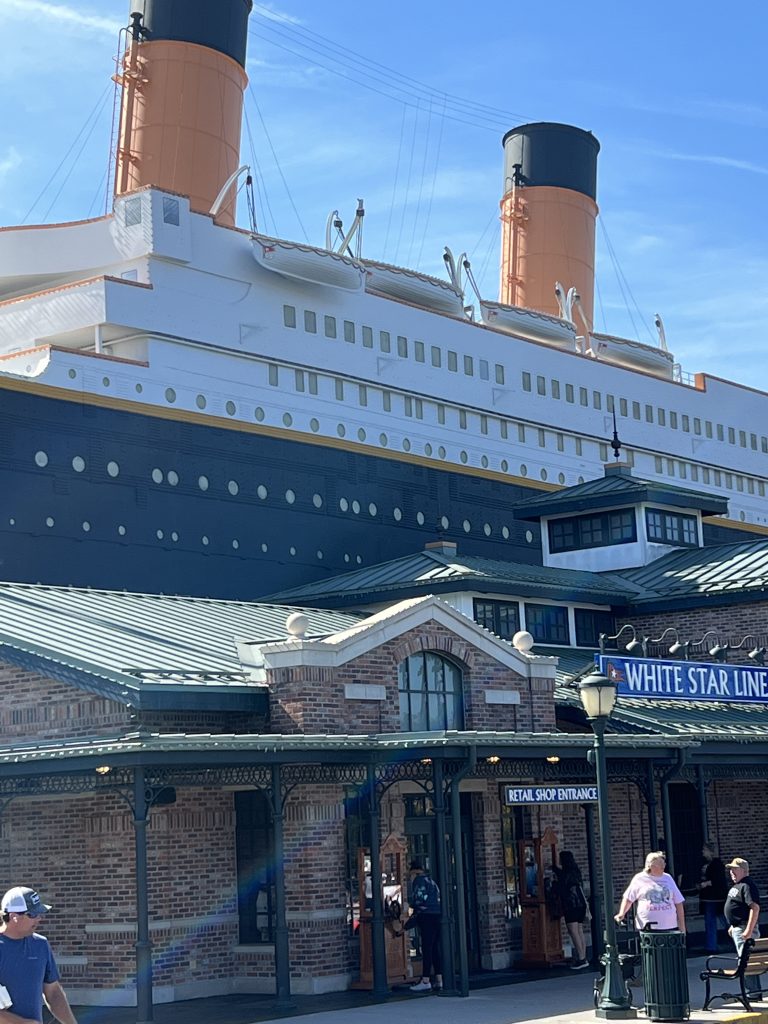 I was amazed at how much research has been put into the collection: they have names and photos of nearly everyone, actual recordings from survivors, backstories on quite a few crew and passengers, and some artifacts. There is an excellent video showing how the ship was made and why it was considered unsinkable and the ultimate in luxury.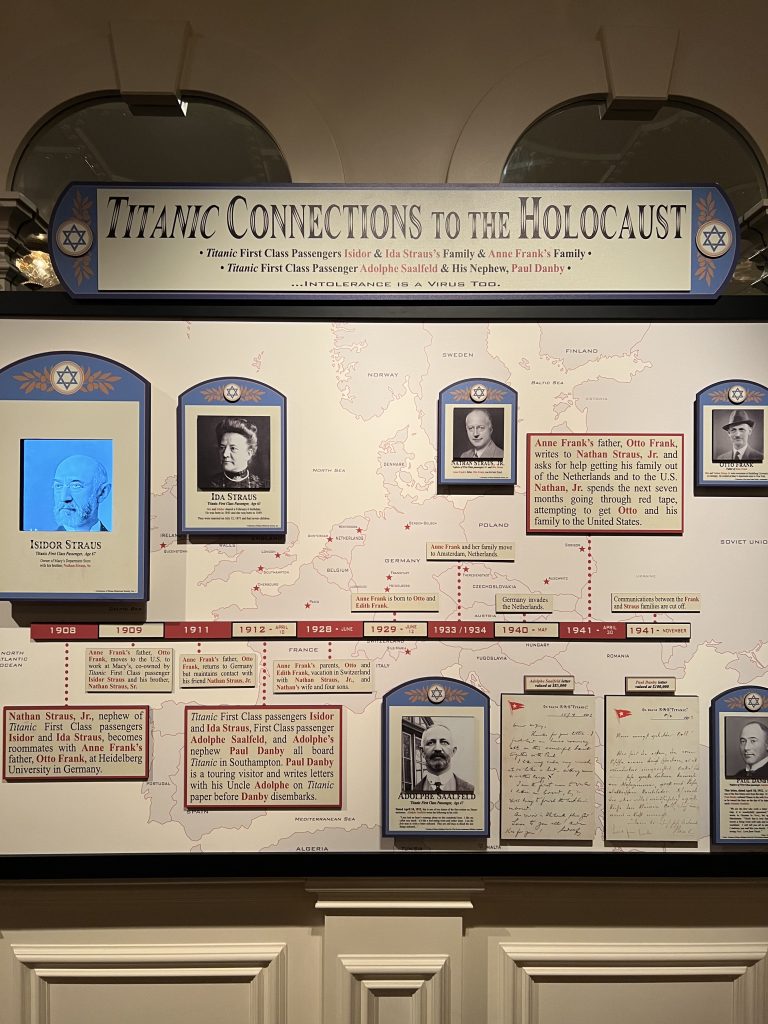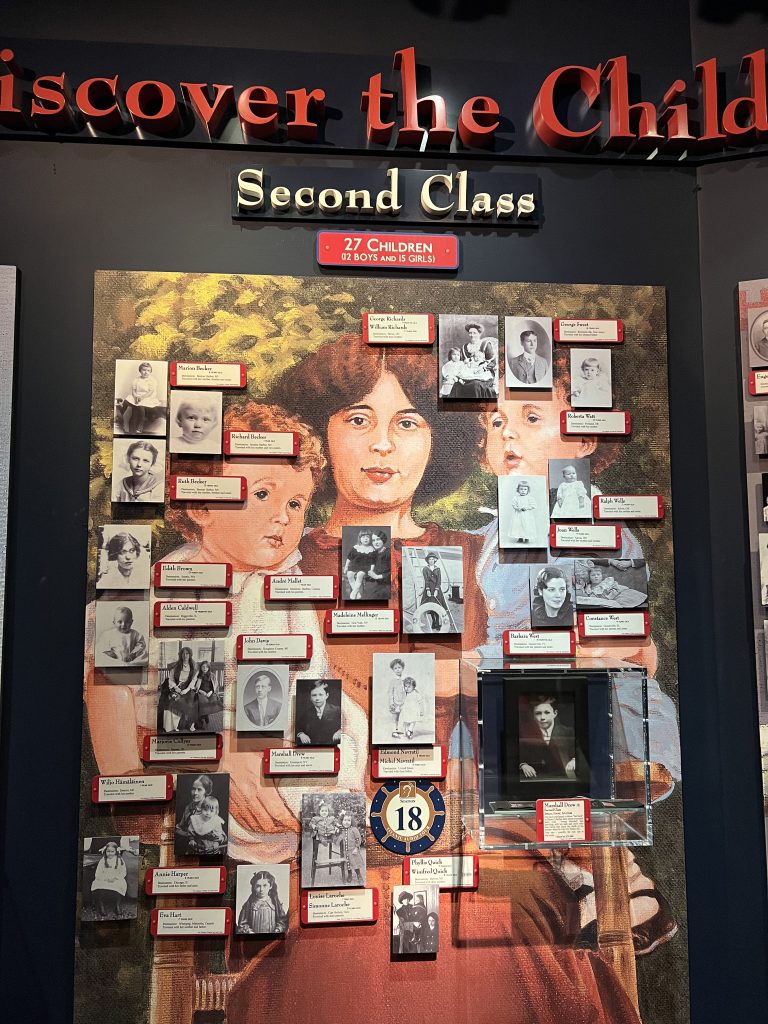 For me, the most beautiful recreation was the Millionaire's Suite, of which there were 2 onboard. The Grand Staircase was also pretty impressive.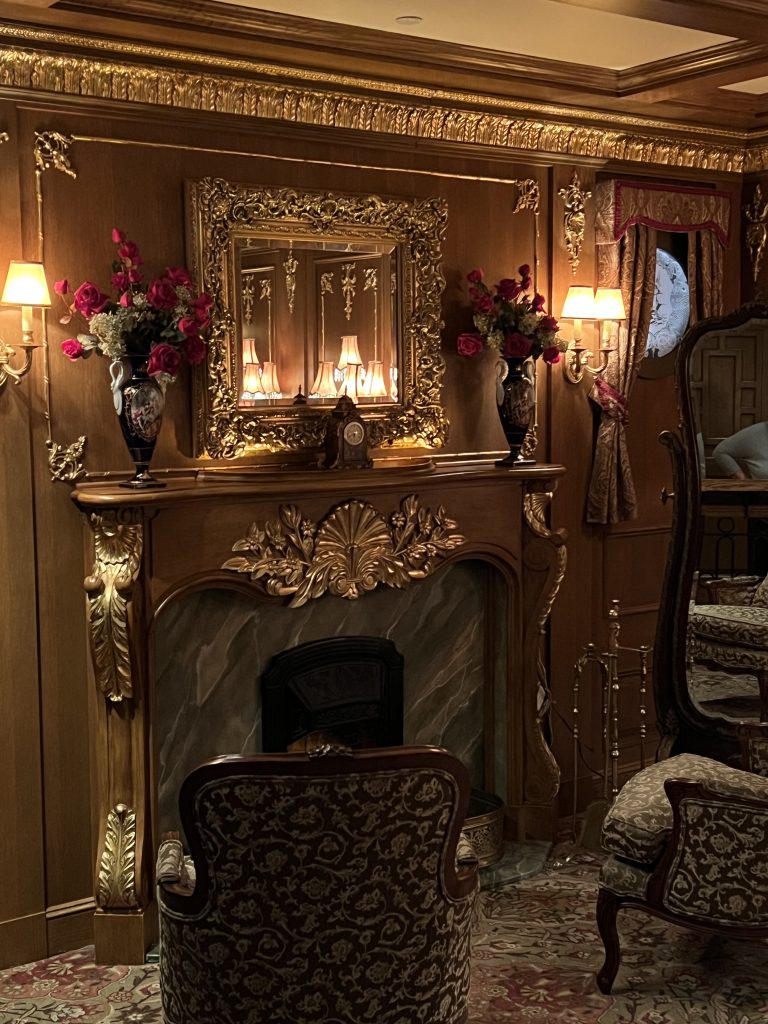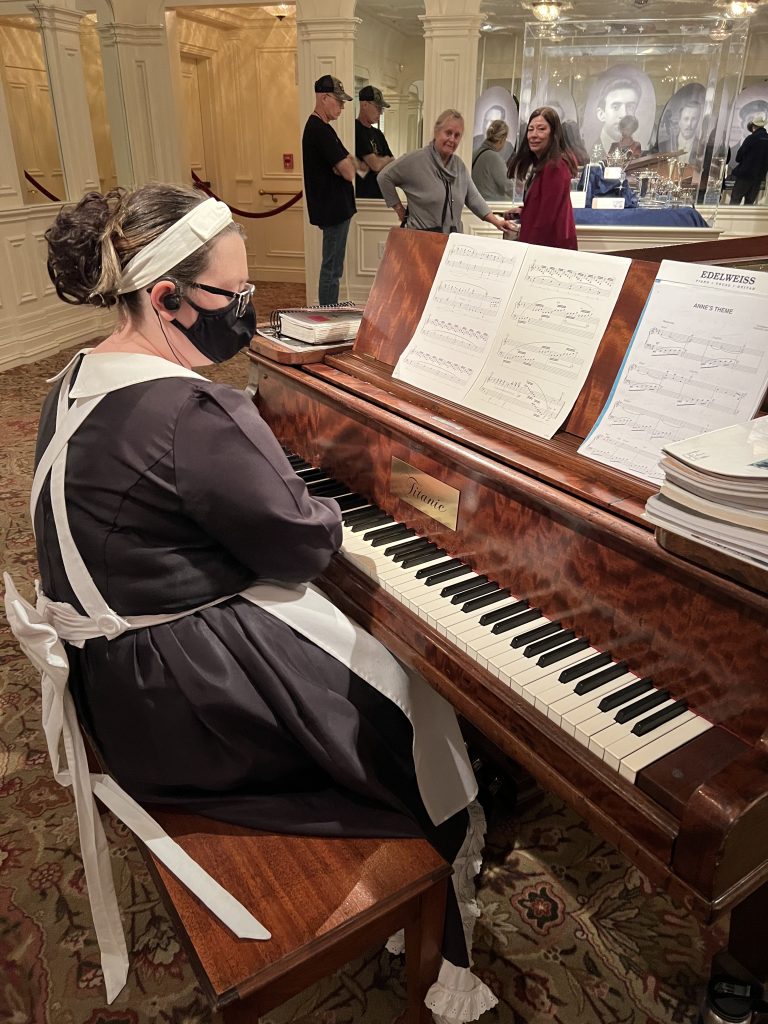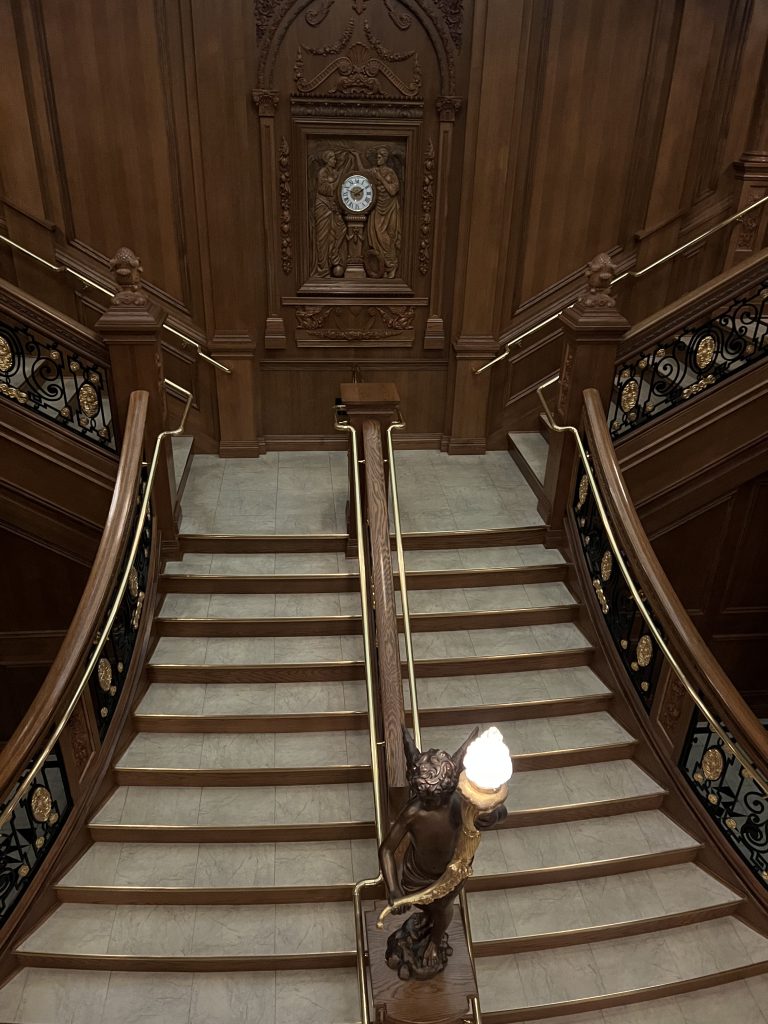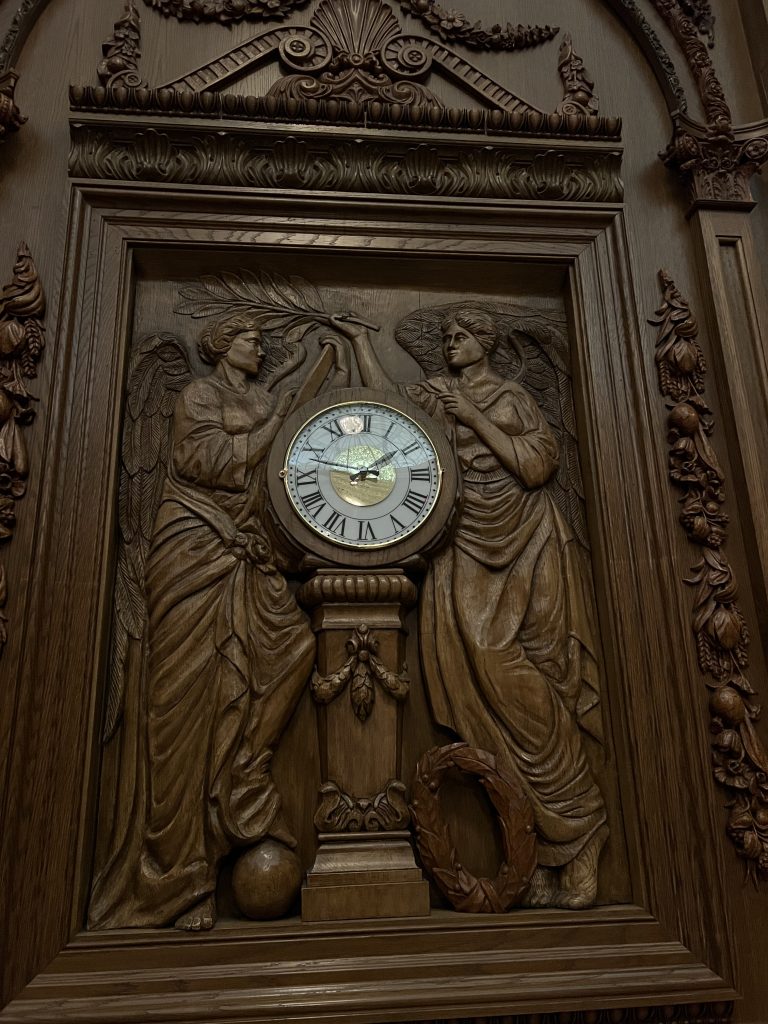 It took about 1.5 hours to complete the tour. There are special interactive activities for kids, as well as their own audio tour – all part of the family friendly theme. In my opinion, it was money well spent.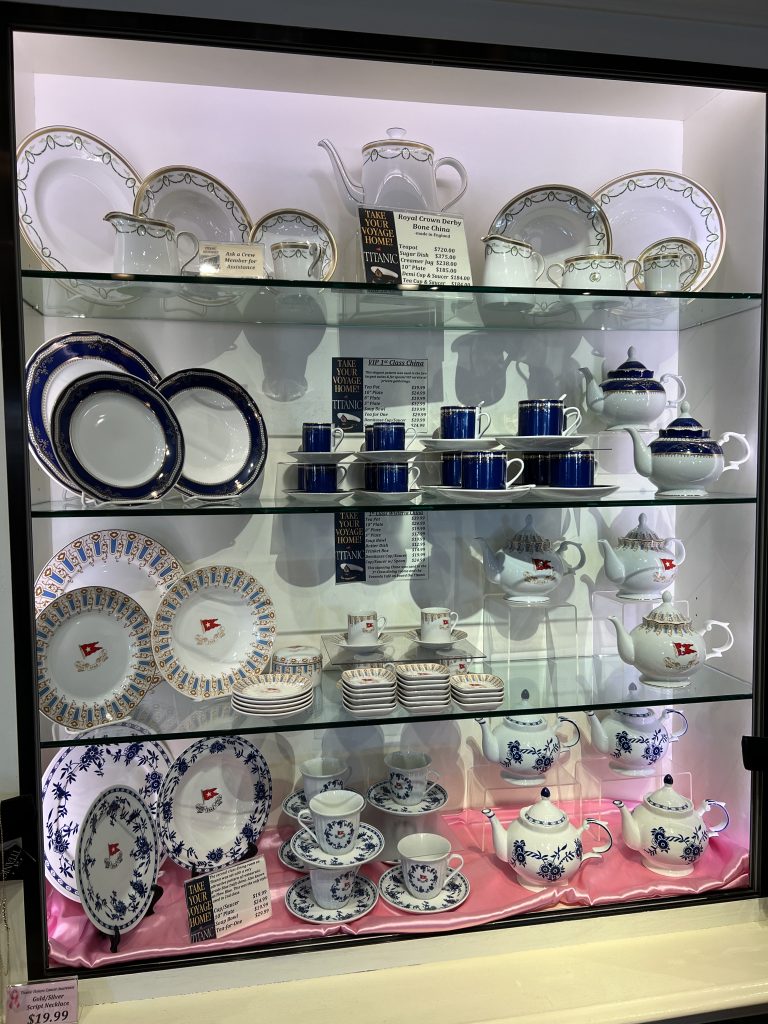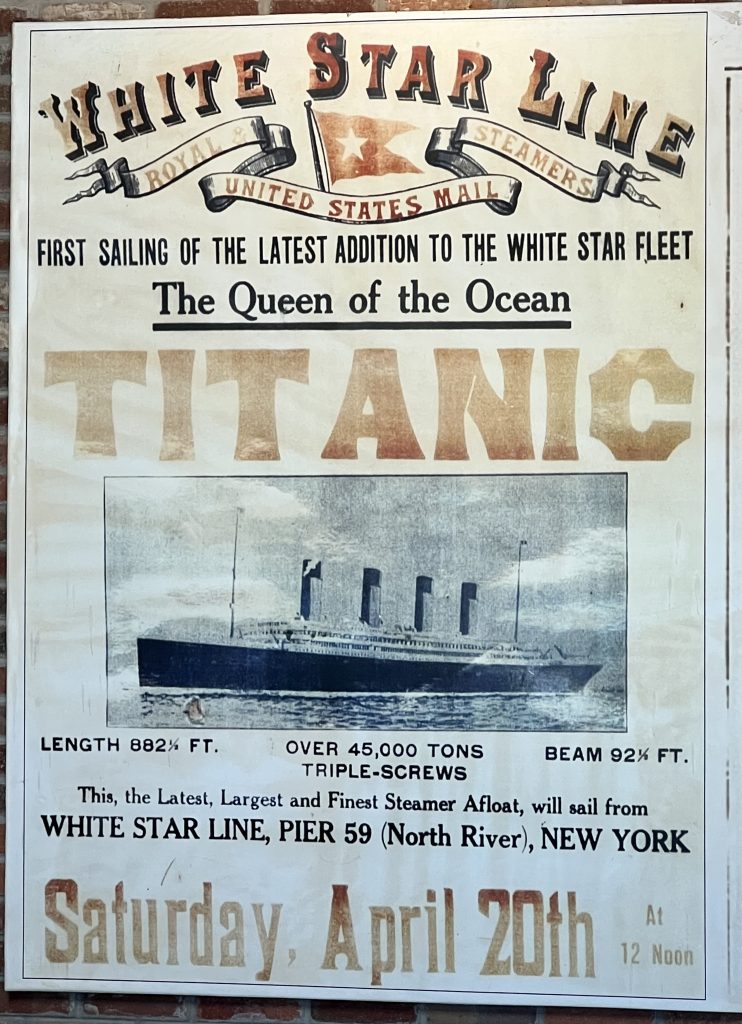 I love Tennessee in general, and because there is so much to see, I try to do it in bite size pieces. With the Celebrators Conference, I had limited free time (afternoons only), but I got to see and do quite a bit. I'll be back (and no, that was not meant to be an imitation of The Terminator)!