One of the things I love about travel is the feeling of being transported to another time and space, and that is exactly what happened when I walked into Albuquerque's Old Town. There is so much history packed into a 10 block area, including the Central Plaza (which formed the nucleus of Spanish Colonial town planning and layout), the 300 year old San Felipe de Neri Church (still in operation!)), and more than 150 shops, restaurants, galleries and museums. Around every corner is art, music and just a general sense of joie de vivre!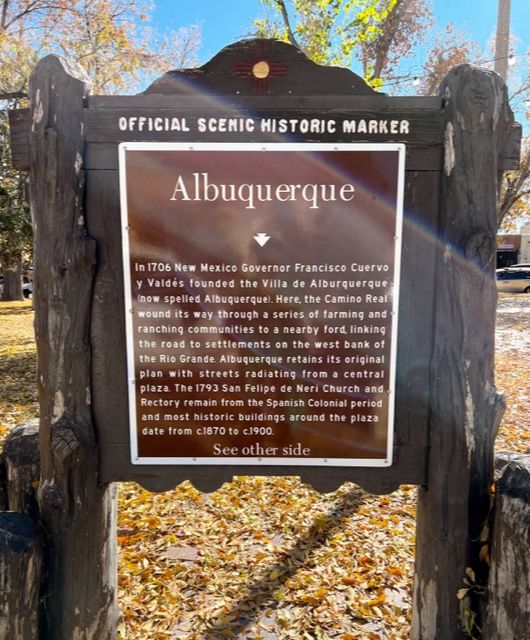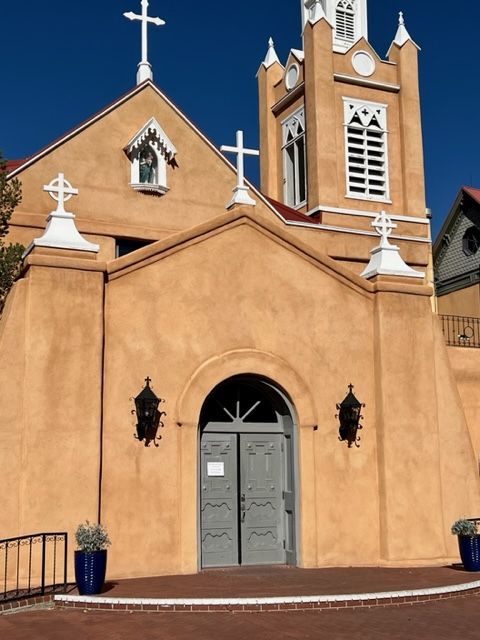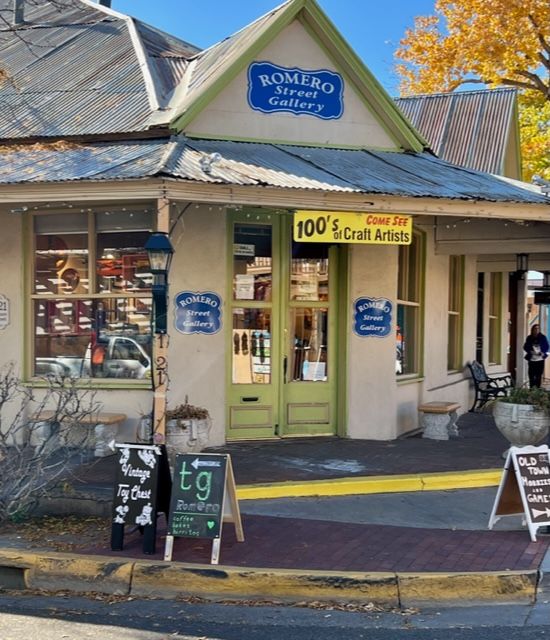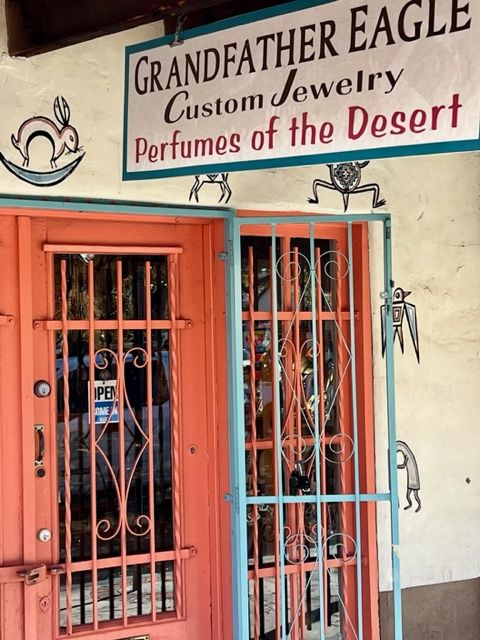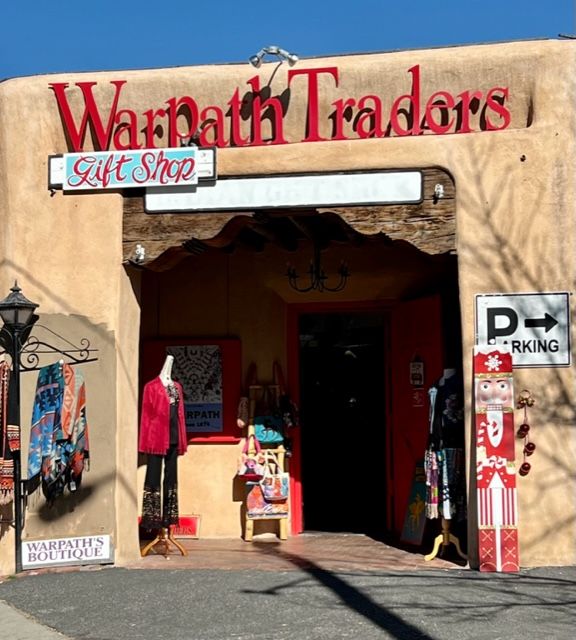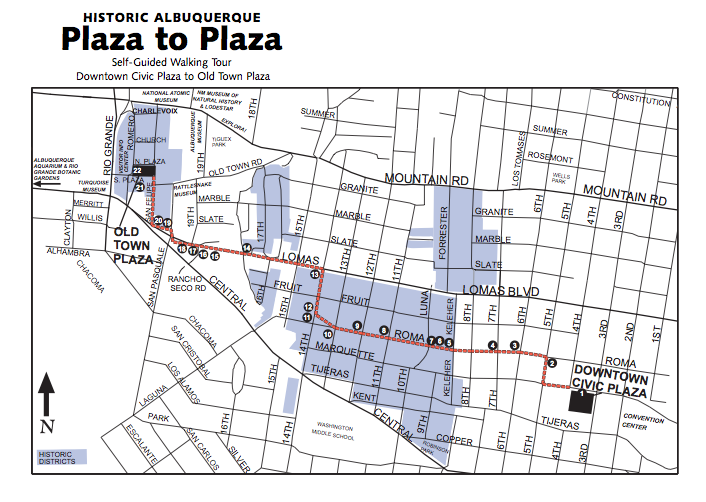 Though there are many wonderful shops, a couple stood out to me:
Lillie's Handmade Soaps: with 2 locations in Old Town and dozens of interesting fragrance combinations, you will be able to find something that you love. Last time I was in town, I bought the Cinnapear Goat's Milk Lotion, and although the consistency is a bit runny, I like how it makes my skin feel. This time, I found some lovely scents for friends: Strong Coffee, Chocolate Cake, New Mexico Sunrise, and Pumpkin Spice. I've always thought that fancy soaps make great gifts, because I am willing to spend the money on them for someone else, but am too cheap to buy them for myself!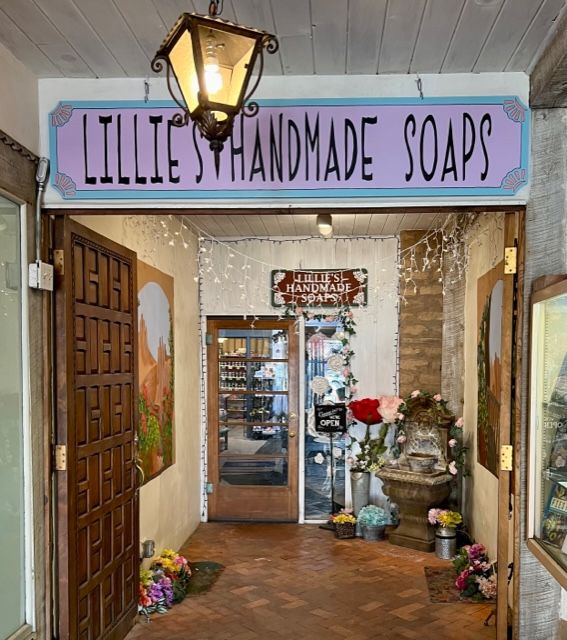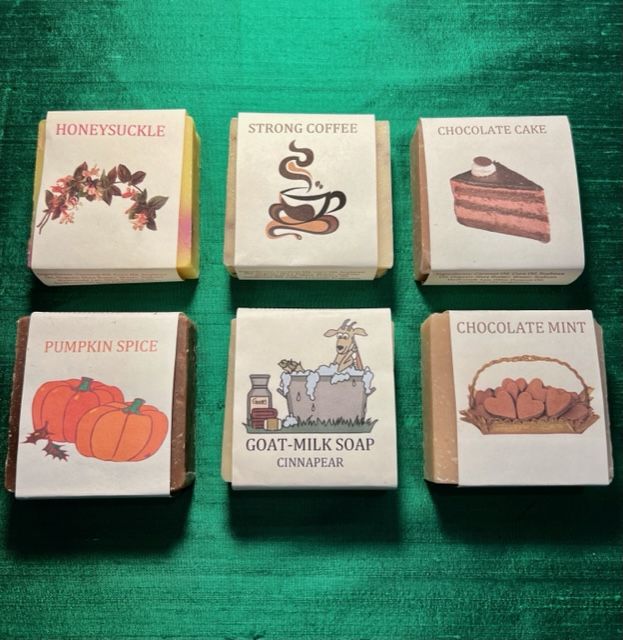 In the 1990's, I had an incredible black velvet frontier style dress that I loved to wear because it was a showstopper (and who doesn't like to get compliments about their outfit??). Since then, I've been trying to find something along the same lines and have had no luck….until I stumbled into the Wild Rose in Old Town! Right before my eyes was all the fringe, decorative rivets, ranch wear, embroidered leather and rhinestone belts for which I had been searching these many years! The owner, Trudy Collins-Cervantes, is a hoot and I walked away with something fabulous to wear AND a new friend!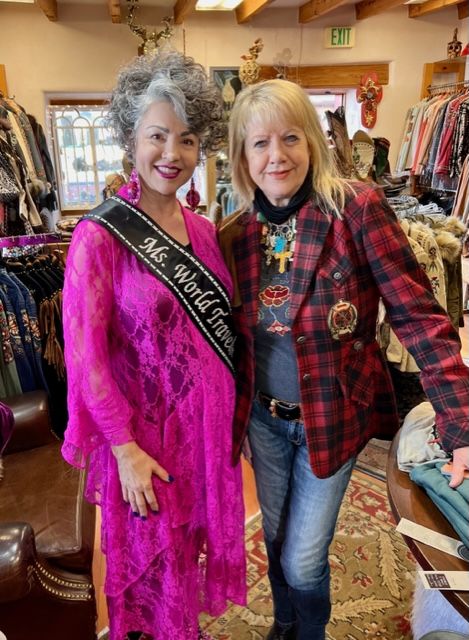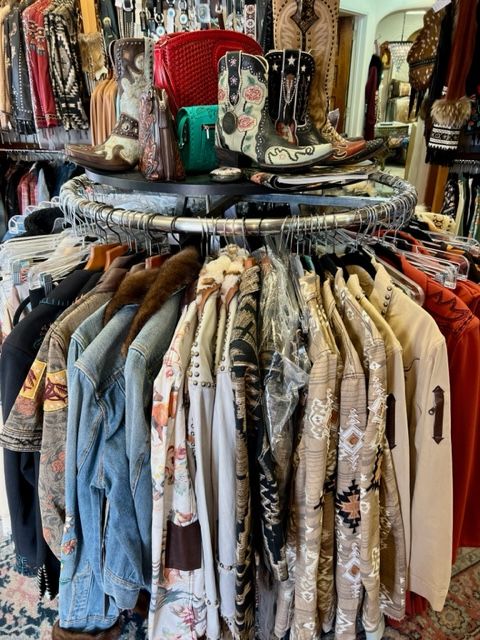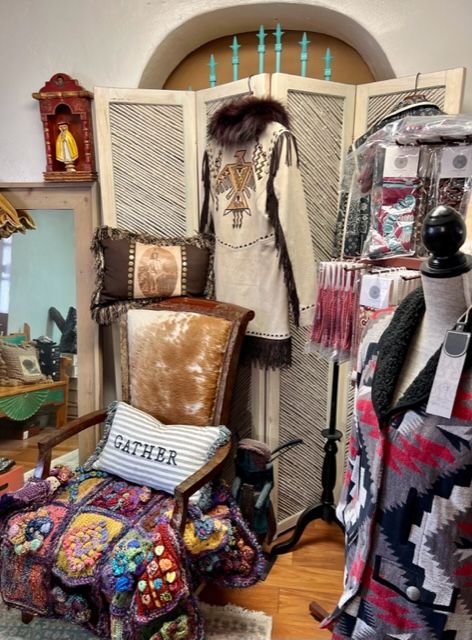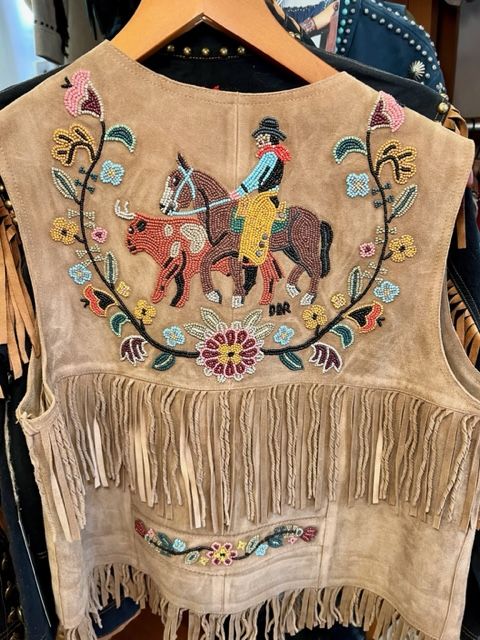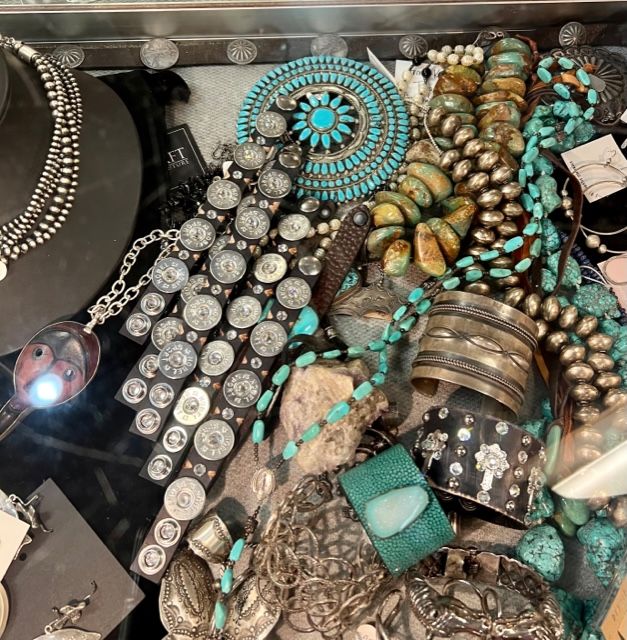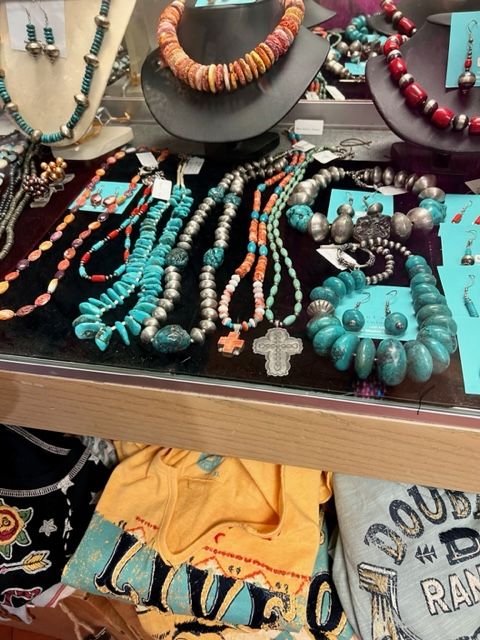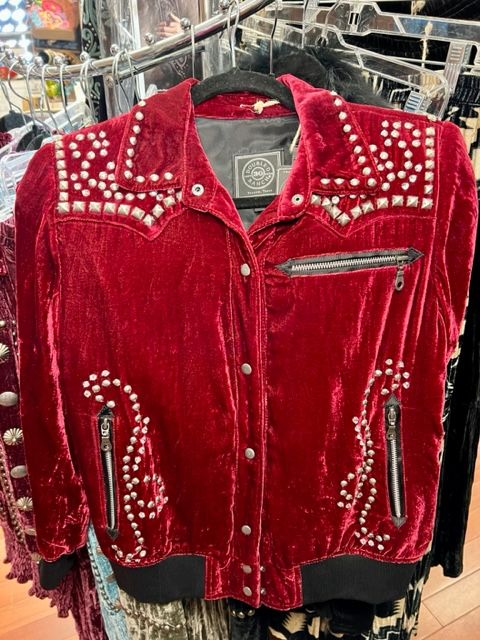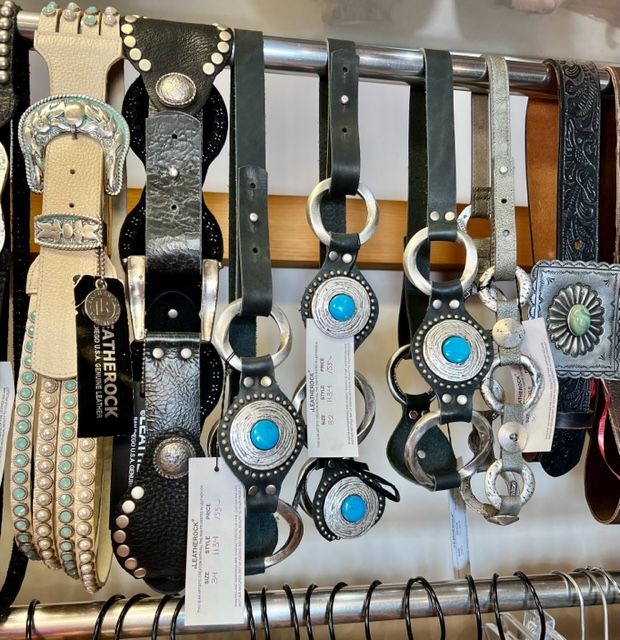 Old Town isn't the only interesting area to see. What is now called Central Avenue used to be Route 66, and there are some very architecturally significant structures, like the KiMo Theatre, erected in 1926. Notice the ornate motifs, which is an example of a short-lived architectural style that blended the spirit of Southwest Native American cultures with the distinctive elements of Art Deco.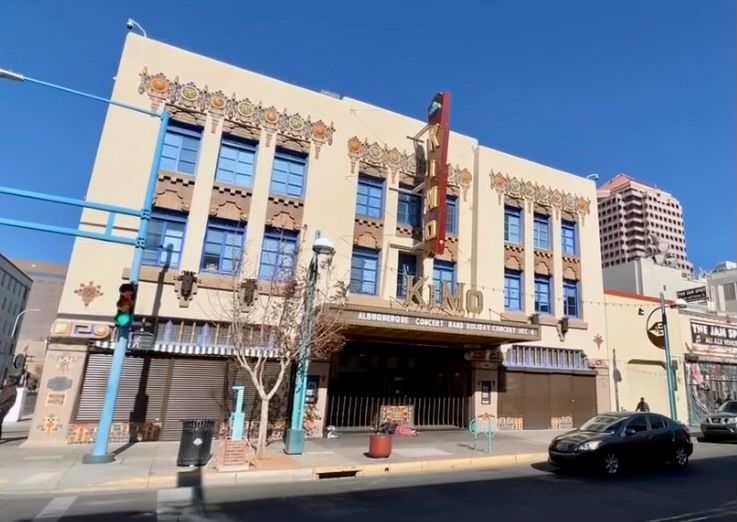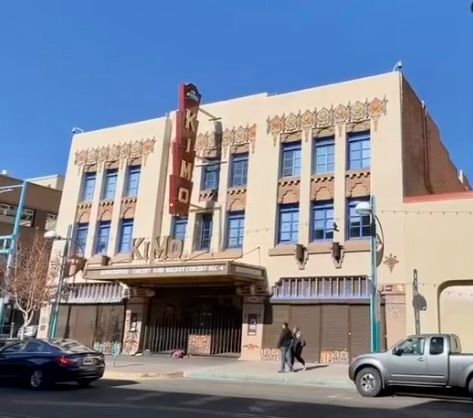 While driving along Route 66, the bright fun colors of Hotel Zazz stopped me in my tracks, and I had to pop in and meet the owner, Sharmin Dharas. She has a heart for supporting women entrepreneurs, artists and designers matching my own, and contracted with nearly 50 female artists to make each room unique, as well as decorate the exterior with different art forms. Be sure to check out Ms. World Traveler video segment below to hear more about Sharmin's story! PS: You'll like how she came up with the name!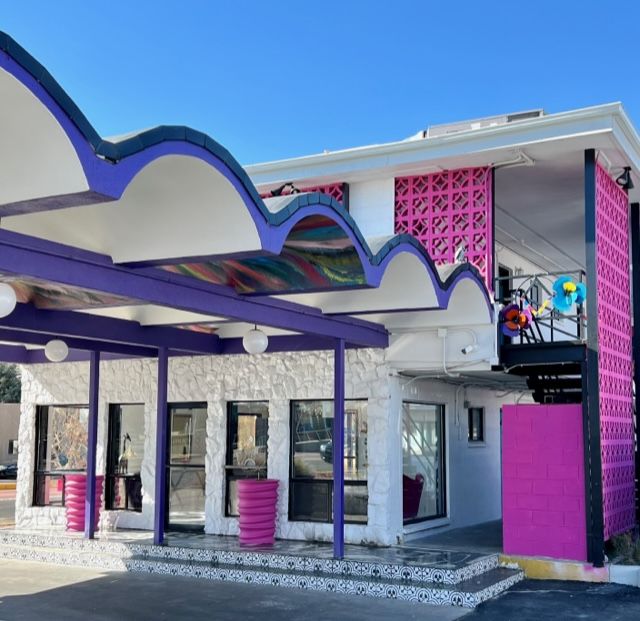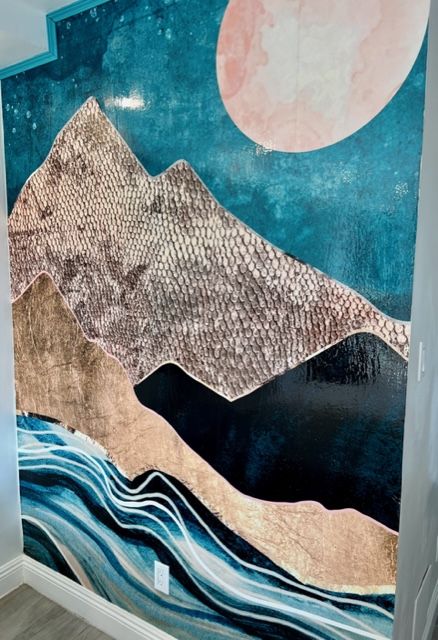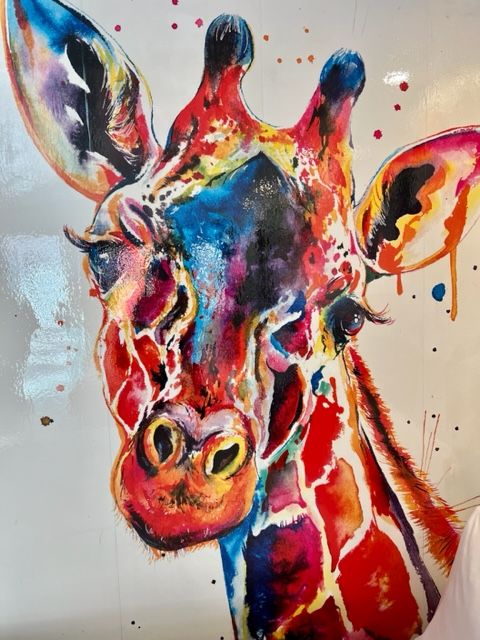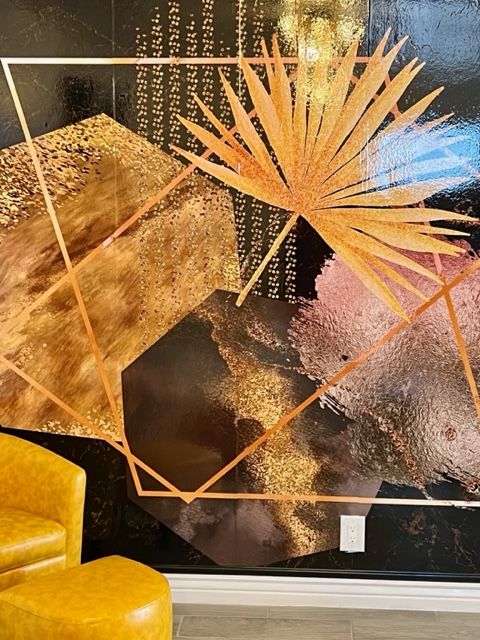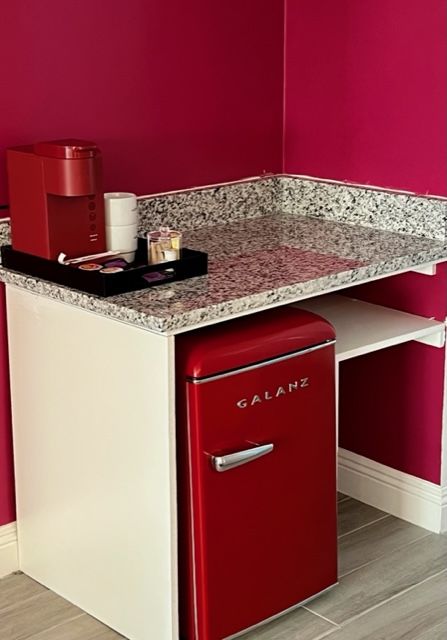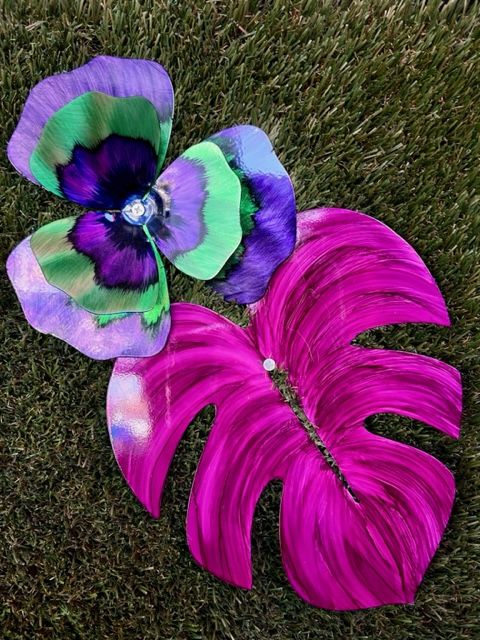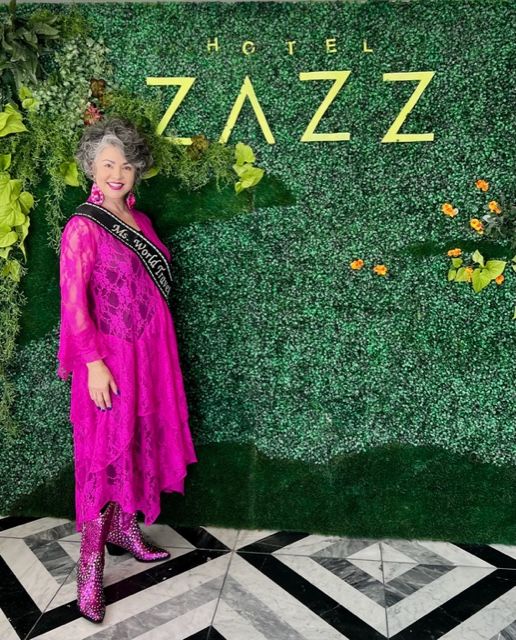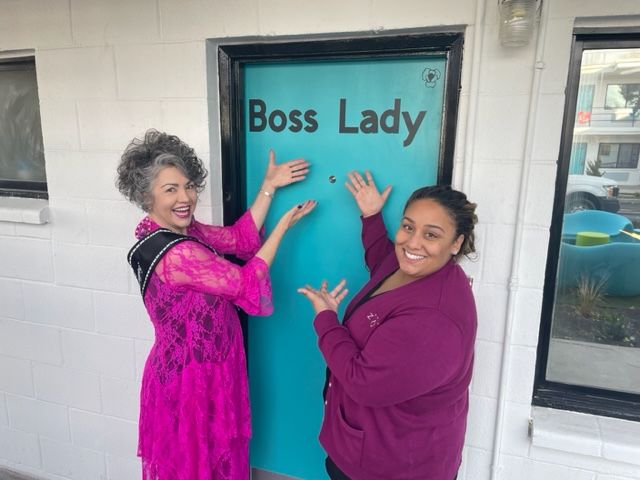 As you move further away from Old Town on Central Avenue, the traffic loosens up and there is a small enclave of antique stores, some of which I had time to visit (a couple looked either closed or a bit sketchy).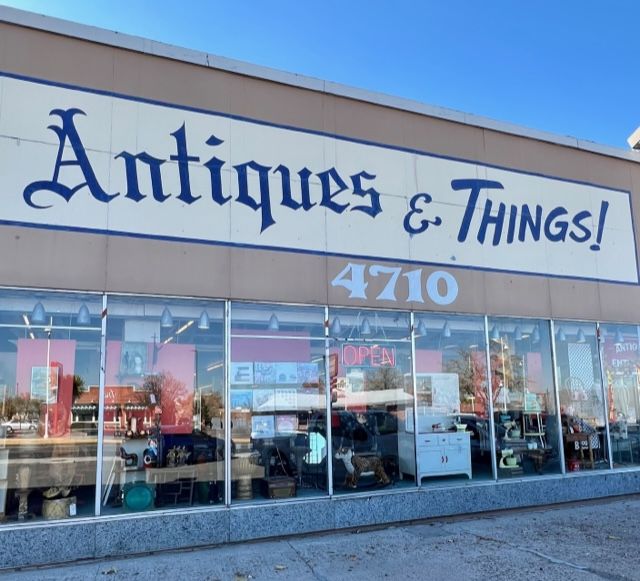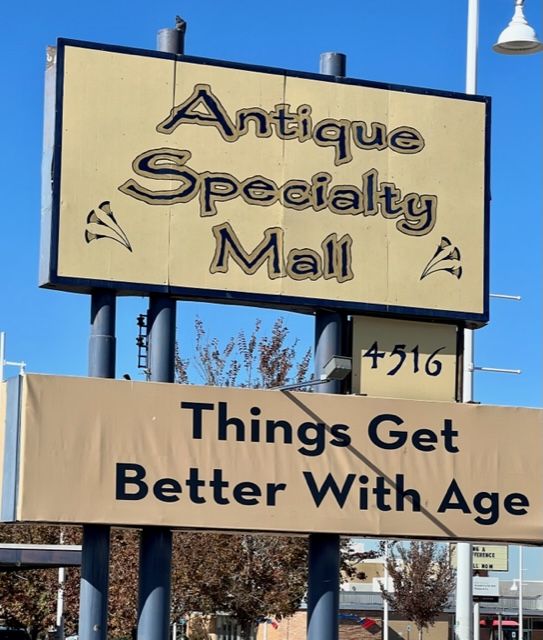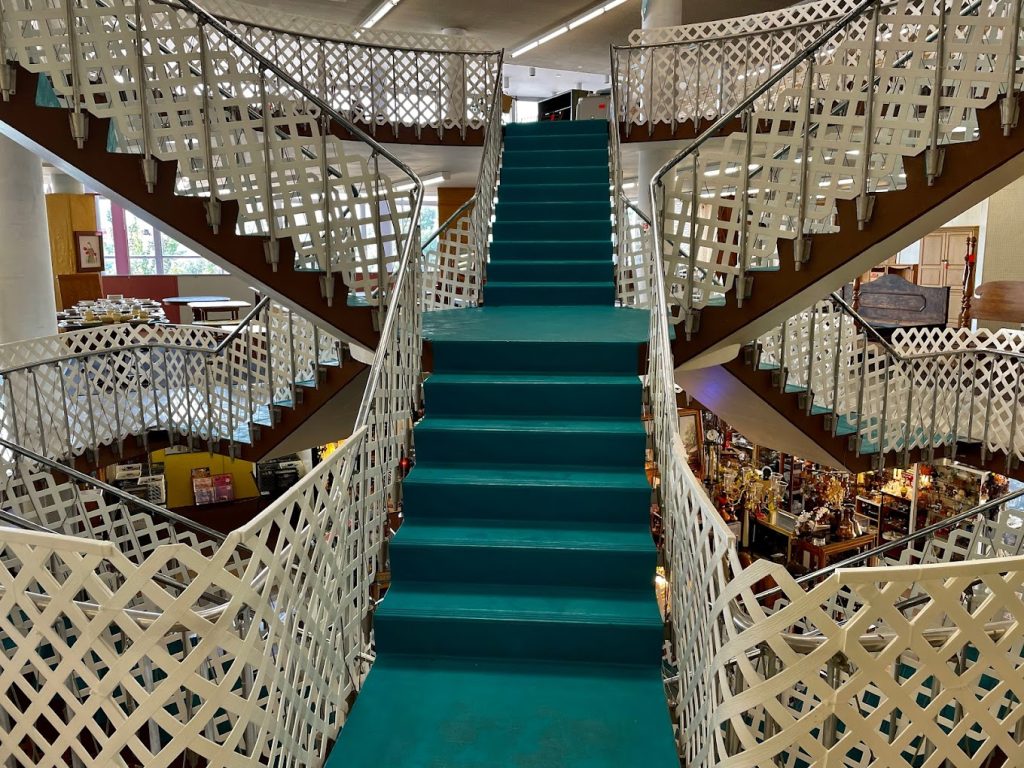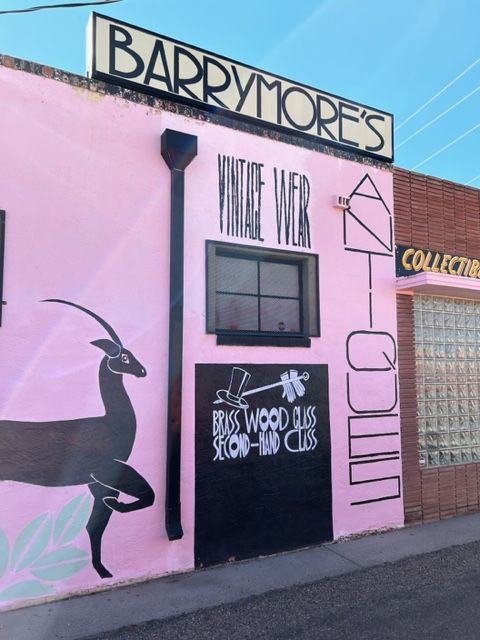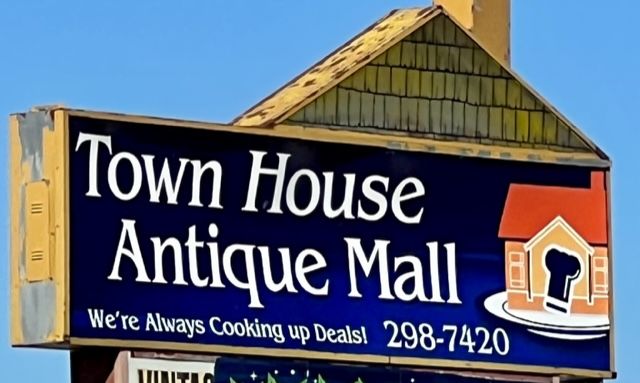 In the same area, Cowboys and Indians Antiques caters to collectors and lovers of the Old West with a vast selection in all price points. Here are a few photos to whet your appetite, but for an in depth look, click on the web series video link below to meet owner Terry Schurmeier and see more of their incredible pieces!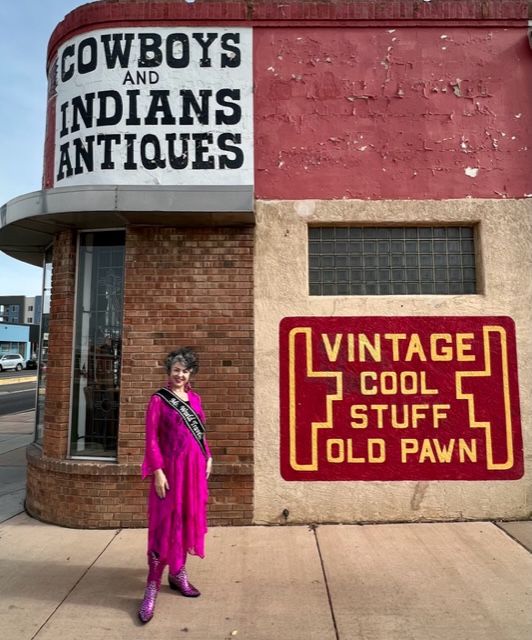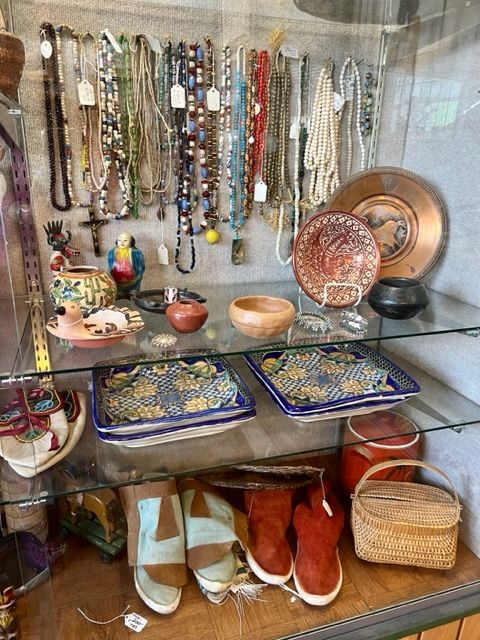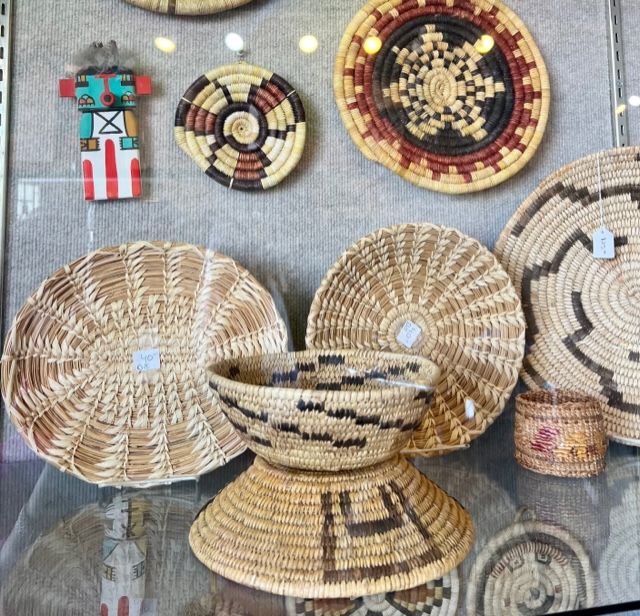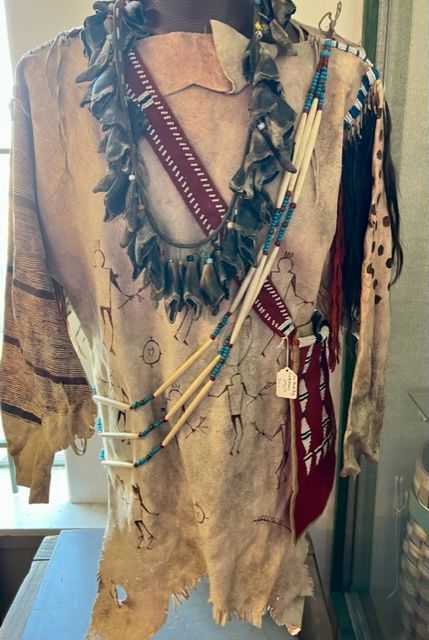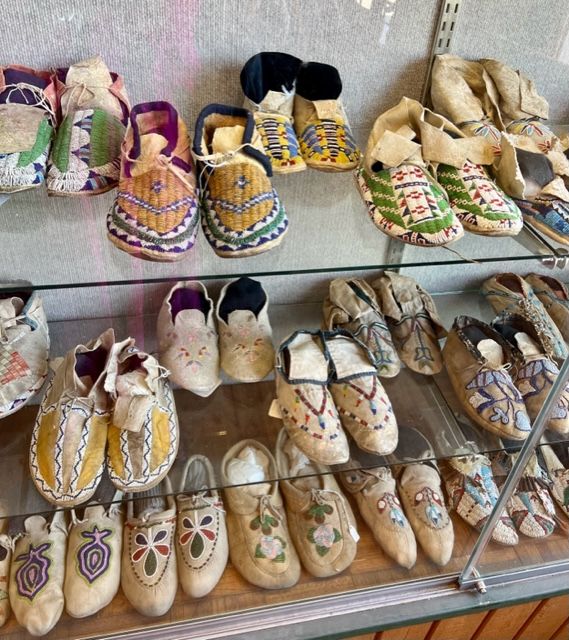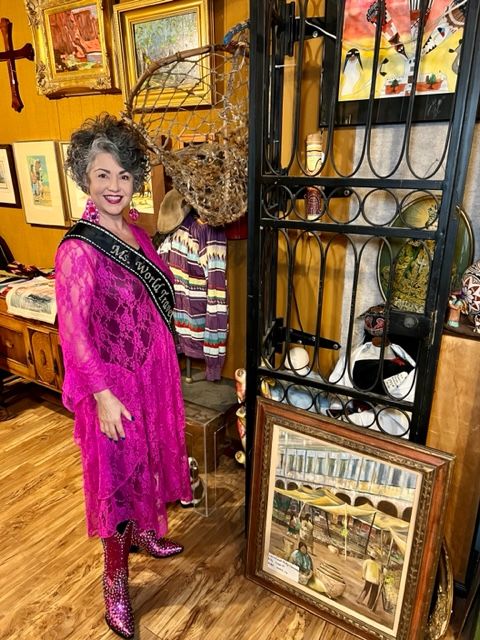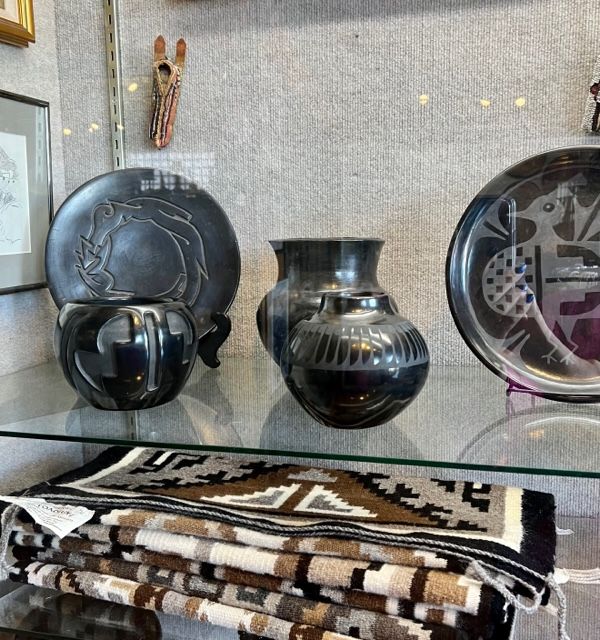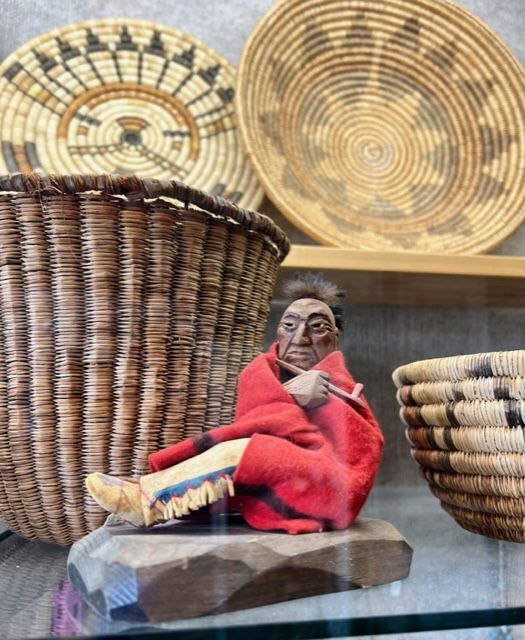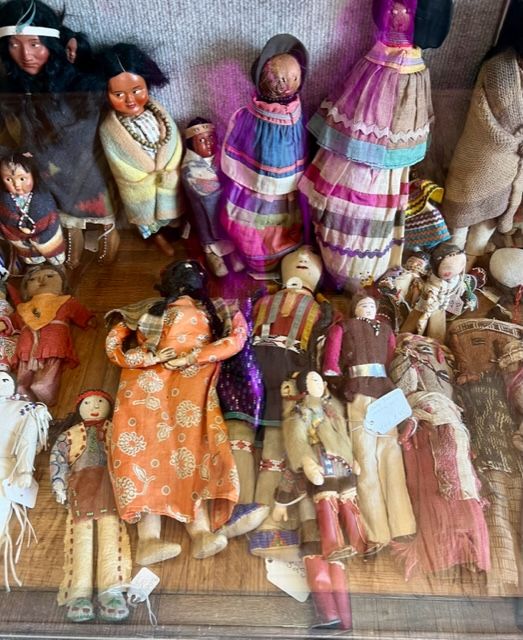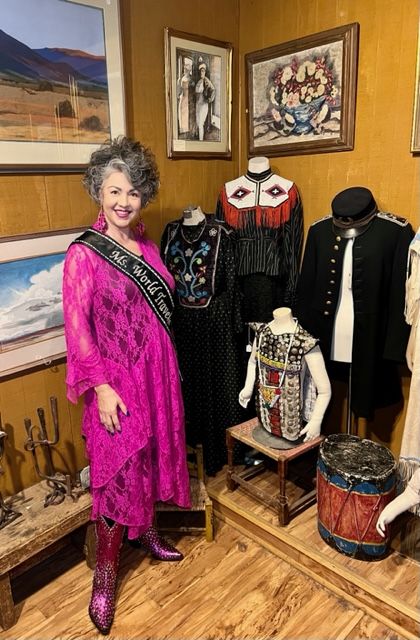 Albuquerque is also known for it's Hot Air Balloon Fiesta held annually in October, where striking colorful balloons fill the sky, and it is quite a sight to see! I actually went up in a hot air balloon for the first time in December of 2021, and have included a few photos, even though it was in Arizona 🙂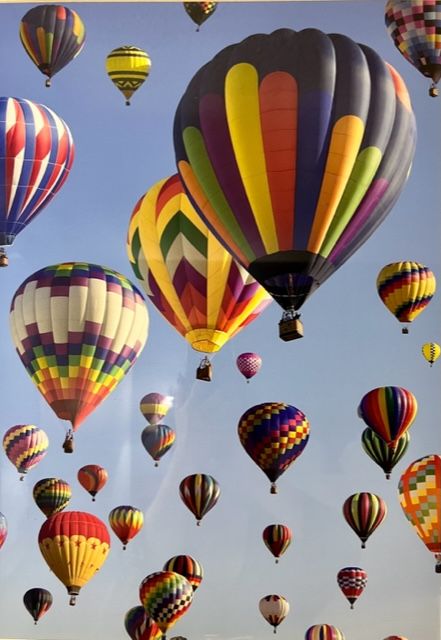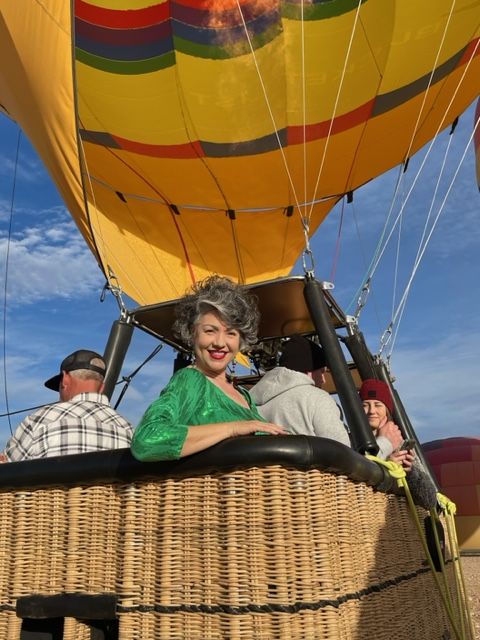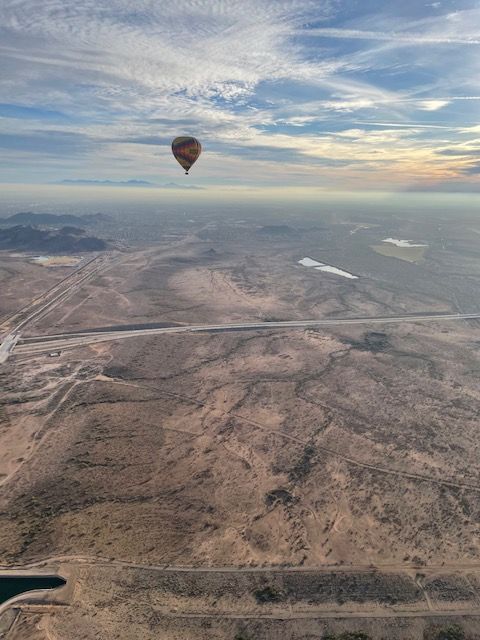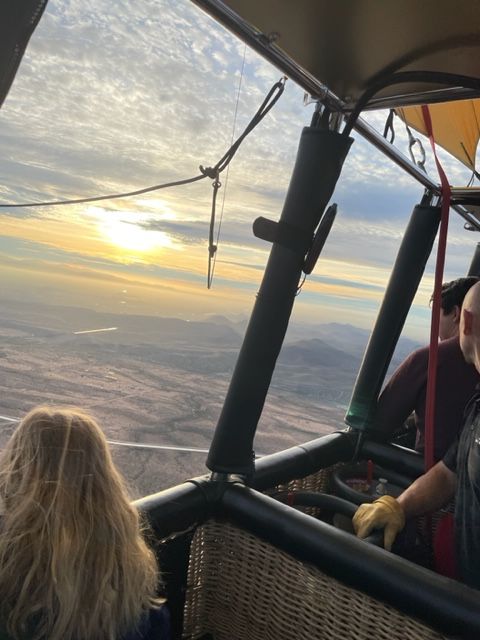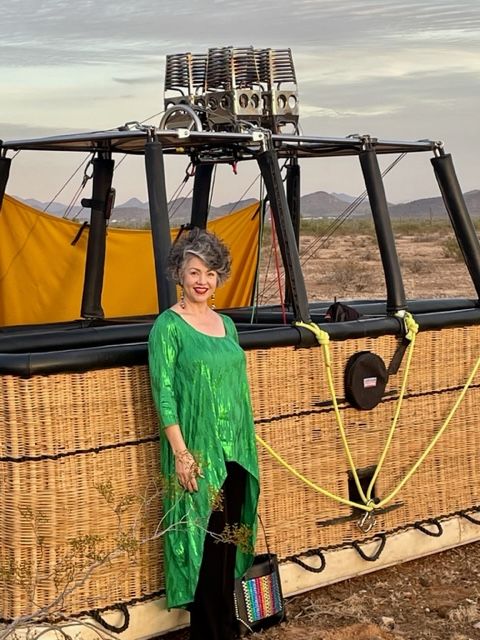 There are more stories to tell from Albuquerque: grab some red and green chilies for a snack, take a seat, and have a look-see at the 3 video segments. Let me know what you think!